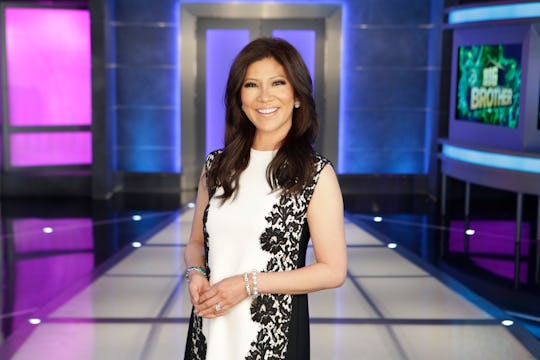 Sonja Flemming/CBS
'Big Brother After Dark' Is Back For Another Great Season
While watching Big Brother on it's own is fun, there's a lot that doesn't make it to air. That's why many fans like to also watch the live feeds, but those are only available on CBS All Access and you have to pay for that. There is another alternative, however. Big Brother After Dark gives fans an inside look at what's going on in the house live and it airs on TV. So what channel is Big Brother After Dark on?
As has been the case since 2013, Big Brother After Dark will air on Pop TV, so check your local listings to find if you have the channel so you can tune it. The show will begin airing on Friday, June 29 at 1 a.m. EST a little later than when the live feeds will begin, but not by much. The show will air for three hours, giving fans an unfiltered look at what's going on in the house, and since the show takes place in California, the houseguests will definitely still be up getting into all kinds of trouble.
After the first episode, you can find Big Brother After Dark on Pop TV every night at midnight or 1 a.m. airing for three hours. Just check your local listings to make sure you don't miss it. Although the show only provides one camera view of what's going on in the house, unlike the live feeds which gives you four to choose from, Big Brother After Dark is still a great way to keep tabs on what the houseguests are doing at night. And it won't cost you anything extra.
While it might be difficult for you to stay up and watch Big Brother After Dark, hopefully you can DVR it and catch up the next day. If not, you absolutely don't have to watch it to know what's going on in Big Brother. However, because cameras are on the houseguests 24/7 that's a lot of footage to squeeze into three one hour episodes each week. Thus, a lot does get cut. So if you want to get the full experience of Big Brother then definitely try to watch Big Brother After Dark or the live feeds, if you can, especially during this first week.
As the houseguests settle into the house and get to know each other, alliances and showmances will begin to form that could last the whole game or end just as quickly as they start. It's always interesting to see which houseguests bond early and which ones make promises they have no intention of keeping. Additionally, when you watch Big Brother After Dark, everything is happening live so nothing's edited and you're getting to see everything the houseguests do and take it at face value.
That's not to say they're being totally honest in their actions. They almost never are. But unlike what makes it to air, which is cut, edited, and has added sound affects to add to the drama, what happens on Big Brother After Dark just feels more real and like you're actually getting to know the houseguests for who they are, rather than how the producers may want you to see them.
So there's a lot of reason why Big Brother After Dark is a must see. However, if you do watch BBAD, just make sure to keep all spoilers to yourself. For instance, if a head-of-household competition is an endurance comp that runs over into BBAD, don't spoil for someone who only watches the regular show and won't find out who the new HOH is until the following Sunday. Instead, discuss it with other "live feeders" as they're called. Besides that, just enjoy the show.