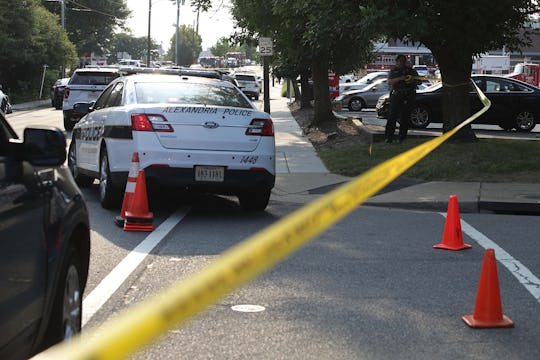 Alex Wong/Getty Images News/Getty Images
What Congress People Were Wounded In The Virginia Shooting?
On Wednesday morning, reports broke that there was an attack at the practice of the congressional baseball team, leaving a few injured. Immediate reports from CNN named Rep. Steve Scalise as one of those injured in the attack. But, CNN also reports that others reportedly appeared injured, so what Congress people were wounded in the Virginia shooting?
Update: Texas Rep. Williams was also named as a victim of the shooting.
Rep. Steve Scalise was one of the first to be named as an injured party in what some sources are reportedly calling a "deliberate attack," CNN reports. Rep. Scalise is a member of the House Republican leadership as the majority whip. He was allegedly shot in the hip, according to initial reports, and the AP reports that the wounds were not believed to be life-threatening. An aide also reported, according to AP, that Scalise was in stable condition at the hospital.
Rep. Mo Brooks has said that several others were hit, although they were not named at the time of publication. He did note, according to the AP, that two of those hit were law enforcement officers.
Alexandria Police released a tweet shortly after the incident stating that a suspect was in custody and there was no longer any threat following the shooting. According to CNN, Brooks stated that he had to use his belt as a tourniquet to help one of the victims of the shooting, but he did not name if that was Scalise or another one of the unnamed injured parties.
Multiple reports have stated that the shooter "continued to fire at different people," according to Brooks. Per CNN, Brooks has stated that the shooter appeared to be behind the third base dugout.
According to Arizona Sen. Jeff Flake and CNN, two members of Scalise's security detail were injured in the shooting, while one other unnamed man was "wounded in the chest."
Many are praising the security detail for their diligent and self-sacrificing effort. Sen. Rand Paul told CNN "it would have been a massacre" had the Capitol Police not been able to be there. "Nobody would have survived without the Capitol Hill police," he said to CNN.