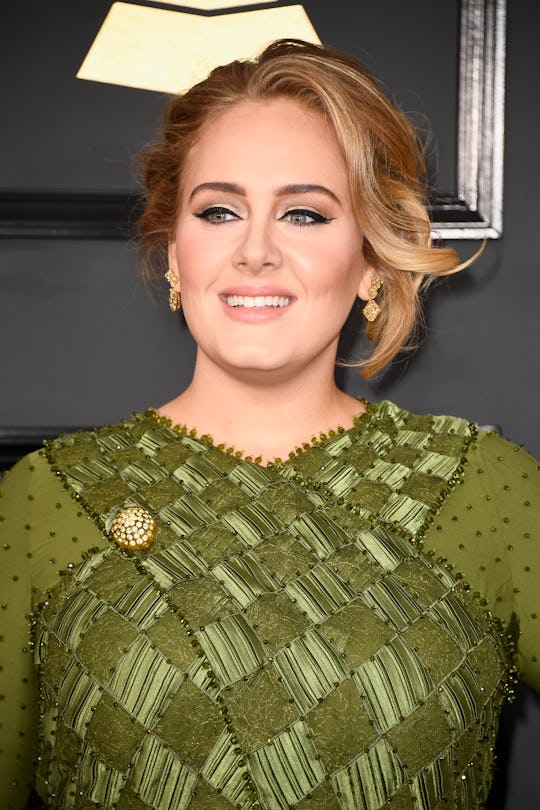 Frazer Harrison/Getty Images Entertainment/Getty Images
Adele Was Bleeped During A George Michael Tribute
I think we can all agree that Adele is flawless, but even the greatest of singers can make a mistake sometimes, which is exactly what ended up happening. So what did Adele say during her George Michael Grammys tribute? Midway through her performance, the legendary singer stopped singing altogether for a do-over, announcing to the crowd that she wanted to start over from the top. She also used the time to swear about the mistakes she felt like she had made at the beginning, which were promptly bleeped out, so it's hard to know exactly what she said during that time. But the overall gist was that she wanted to make sure to do George Michael justice and quite honestly, I love her all the more because of it.
It's one thing to make a mistake and bounce back from it during your performance, but it takes a whole other level of courage to stop the performance altogether in order to make sure you do it right. George Michael was a music legend in his own right for many all around the world, so I'm sure it meant a lot to all of his fans to see Adele be humble enough to admit her mistake and do it all over again just to make sure it's as perfect as George Michael deserved.
Twitter had nothing but great things to say about Adele's action...
If I'm being entirely honest, I didn't even realize Adele had messed up at all, probably because her voice entrances me every time she opens her mouth so that all I can do is stare at her in complete and total admiration. So she probably could've gotten away with not saying anything at all. But that's just not the kind of person Adele is. She's a perfectionist and doesn't like when things don't go according to plan. In fact, she's faced technical difficulties in the past, which threw off her performance. Since then, she's gone on to tell Ellen DeGeneres that "Next time I have any sound issues, I am going to start over. [I will tell them,] 'Sorry, that's not working for me.' Otherwise… bye!"
So as you can see, she wasn't lying about just starting over. That's exactly what she ended up doing at the 2017 Grammys and, you know what, good for her! I'm all for having Adele on stage for as long as possible and in the end, it turned out to be a very beautiful tribute that George Michael would've been proud of.