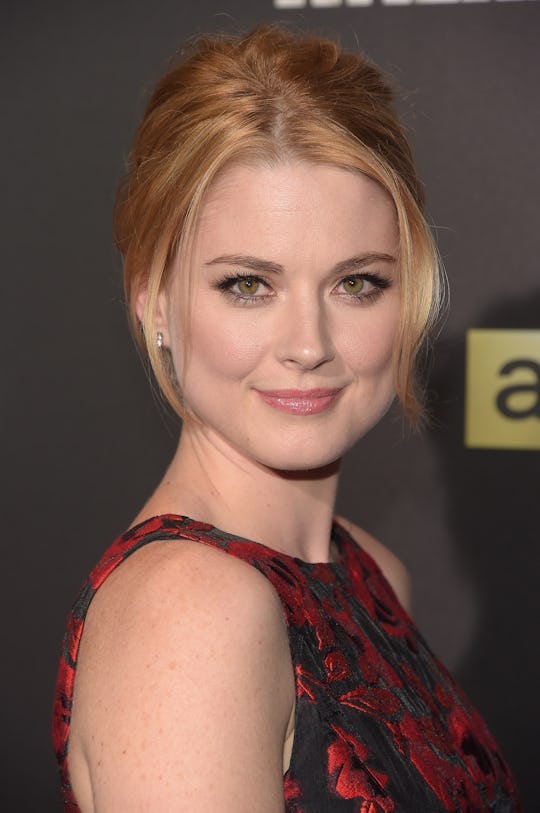 Theo Wargo/Getty Images Entertainment/Getty Images
What Did Alexandra Breckenridge Name Her Baby? It's Not What She Originally Planned
Actress Alexandra Breckenridge, along with her husband, musician Casey Hooper, have just welcomed a baby boy, People reported. Jack Breckenridge Hooper was born on Saturday, September 3. But Jack wasn't always his name. Breckenridge had a different name for her baby, but revealed that when she three months pregnant, "I had a weird feeling his name was Jack. I have no idea where it came from, but I just knew. The same way I knew that he was a boy. Call it mother's intuition?"
It may sound a little "out there," but she's far from the first celebrity mom to feel that her baby was trying to tell her something. In Amy Poehler's memoir, Yes Please, she wrote that she visited a psychic when she was pregnant with her second child, who told her, "He wants to be called Abel." Beyoncé told Vogue that when she was in labor with Blue Ivy, she "envisioned [her] child pushing through a very heavy door."
"We were talking. I know it sounds crazy, but I felt a communication," she said. Megan Fox famously moved because she believe that her fetus wanted to be raised somewhere else. "You don't hear an audible voice," she told Jimmy Kimmel, "but I feel like you receive messages from the child if you're open to it."
Horror fans will recognize Breckenridge as The Walking Dead's Jessie Anderson. Jessie was Alexandria's resident hair stylist, introduced in Season 5. After Rick Grimes shot and killed Jessie's drunk, abusive husband in the season finale, the two got closer, drawing the ire of Jessie's teenage son, Ron. She met her end in the mid-Season 6 premiere, taken down by a horde of walkers while overcome with grief after losing her younger son, Sam. Ron then attempted to shoot Rick, was dispatched by Michonne's sword, and ended up taking out Carl's eye. (Boy, I hope Breckenridge is a better mom — or at least a luckier one — than Jessie.)
New dad and Breckenridge's husband Hooper plays guitar for Katy Perry's band, although rock runs in his blood, according to the Des Moines Register. His father, Dave, raised him on The Who, Pink Floyd, and Jethro Tull, and grew up in the CD store his father co-owned with his uncle, Jon. His aunt, Janey, set him up with guitar teacher James Biehn, who marveled at the way Hooper was "immediately drawn to the hardest stuff you can find as a musician," adding that he "almost felt bad charging him money." Hooper's been working with Perry since 2010, and in fact, she was the one who introduced him to his wife.
Congrats to the happy family, and please, get some baby pics up on Instagram soon!