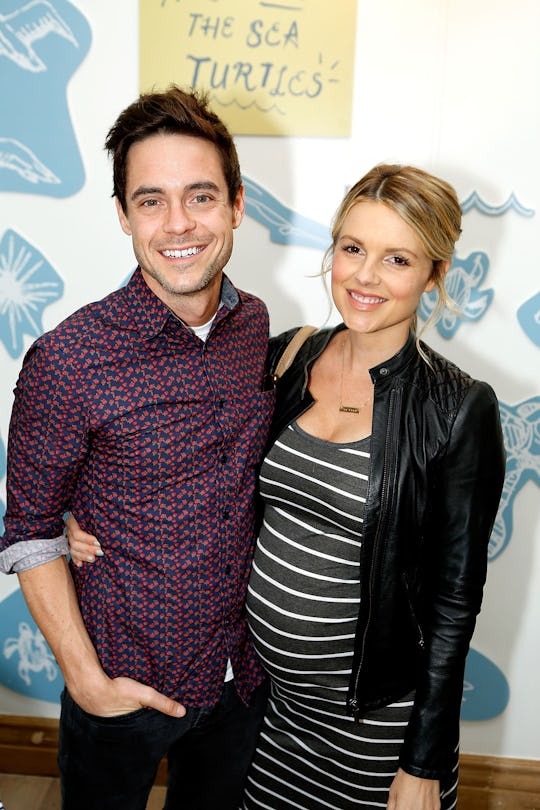 Randy Shropshire/Getty Images Entertainment/Getty Images
What Did Ali Fedotowsky & Kevin Manno Name Their Daughter? It Has A Beautiful History
Fans have watched Ali Fedotowsky fall in and out of love, get engaged, and then get pregnant (well, kind of). They're invested in the life story of the perky, cool blonde. Now she and her fiancé have welcomed a baby girl into the world. So what did Ali Fedowtowski and Kevin Manno name their daughter? They combined the names of their two beloved grandmothers to give their girl a classic name with deep family meaning.
Little Molly Sullivan Manno was born at 8:22 a.m. on Wednesday, July 6, according to Us Weekly, and the baby weighed 7 pounds, 6 ounces, and was 22 inches long.
"This little angel is not even a day old and is already our entire world," Fedotowsky said in a statement to Us Weekly. "Molly Sullivan is named after two very important women in our lives. My late-grandmother, Molly Fedotowsky, and Kevin's late-grandmother, Eva Sullivan, will both live on in our little girl."
So sweet.
Here's a cute snap of the photogenic little fam.
Fedowtowski used her blog, AliLuvs to document her pregnancy, including her heavy-duty sounding morning sickness that she said felt like a "hangover" without all the night-before fun.
...pregnancy has been a lot harder so far than I thought it would be. There have been many tears. Tears of joy and tears from pain. But when something extraordinary happens in your life, it seems fitting that the road to get there wouldn't be an easy one.
Her blog has also detailed just about every aspect of the couple's journey to parenthood, from conception, to her pregnancy style, and even little Molly's nursery, which she called "Our Little Girl's Dreamland" complete with a flower wall and a fancy, crystal chandelier. It really is gorgeous.
Most recently, a very pregnant Fedotowsky shared Fourth of July pictures, which she said she thought would probably be the last photo she shared before she gave birth.
She wrote on her blog:
Also, these photos are EXTRA special to me because they very well could be our last family photos before our little girl arrives! I am due in 9 days (July 14th) and it really feels like we are getting super close. My belly has certainly dropped and my doctor feels confidant we wont make it until 40 weeks. Eeppp! I am so excited! I can't imagine what it will feel like to see her and hold her for the first time!
Congratulations to Ali, Kevin, and little Molly. I'm looking forward to seeing Ali's pictures of her awesome daughter in the months — and years — to come.