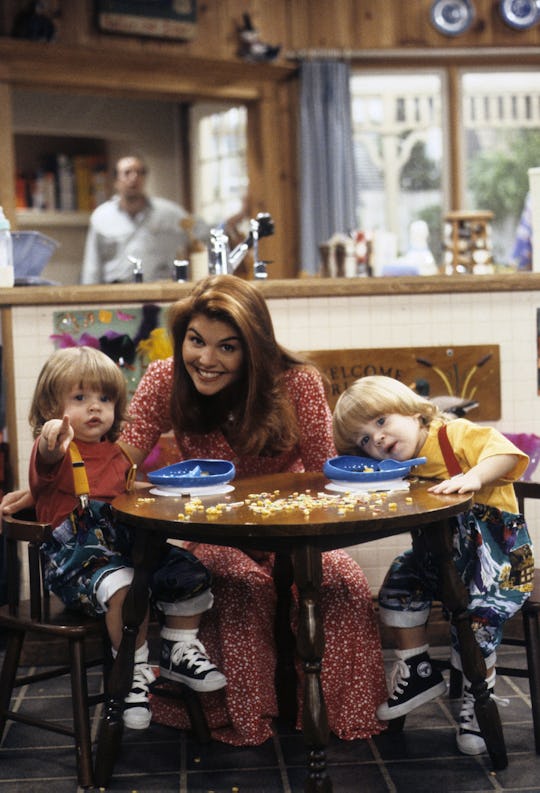 ABC Photo Archives/Disney ABC Television Group/Getty Images
What Did Blake and Dylan Tuomy-Wilhoit Do After 'Full House'? The Twins Are All Grown Up Now
The youngest members of the Full House family are making a comeback. The twins who played Uncle Jesse and Aunt Becky's kids on the show return to play Nicky and Alex in the Netflix revival, Fuller House. What did Blake and Dylan Tuomy-Wilhoit do after Full House? Surprisingly, neither one kept acting.
Though Mary-Kate and Ashley Olsen shared the role of Michelle Tanner, Blake and Dylan got to appear together on the show after Aunt Becky gave birth to twins. Fans loved seeing the two little guys grow up and reach milestones on the show, from their first haircuts to their first day of preschool. Though the whole Tanner family rocked, there was something particularly special about audiences meeting Uncle Jesse as a bachelor and watching him fall for Rebecca Donaldson, get married, and start a family of his own. Nicky and Alex were sweet, spirited, and certainly silly kids. The Fuller House trailer suggests that they're still as silly as ever.
Blake (Nicky) grew up to be a firefighter, according to E!. He hasn't been in the public eye since Full House, but he does connect with fans on Instagram and Twitter. When he started filming the revival, he posted a photo of the Fuller House script with the caption, "Its Nicky time."
Dylan (Alex's) IMDB profile reveals that he's a foley artist (those people that create all the sounds for movies, in case you're not a film buff). He worked on the video game Sunset Overdrive, short film Bluffing, and TV movie Point of Honor before advancing to bigger projects.
Dylan also worked as a foley artist on the movies Furious 7 and Scouts Guide to the Zombie Apocalypse, and TV series Game of Thrones and Black Sails. He even earned an Emmy nomination for Game of Thrones, E! reported. Dylan also Instagrammed a photo of his Fuller House script when they started filming, simply captioned, "What?" with an emoji.
It seems as though the Fuller House cast was delighted to reconnect with the twins. Uncle Jesse himself, John Stamos, tweeted photos of the boys and wrote, "Boy, your sons grow up fast when you don't see them for 20yrs."
It won't be long before you get to reconnect with Nicky and Alex, too: Fuller House premieres on Netflix on February 26. If that's too long to wait, John Stamos is posting throwback videos to Instagram every day leading up to the show's debut, according to ABC News. Of course, it's also fun to browse his Fuller House-era photos as well, because what an adorable family they make, right?
That looks like a seriously wonderful reunion! I know what I'll be watching this weekend.