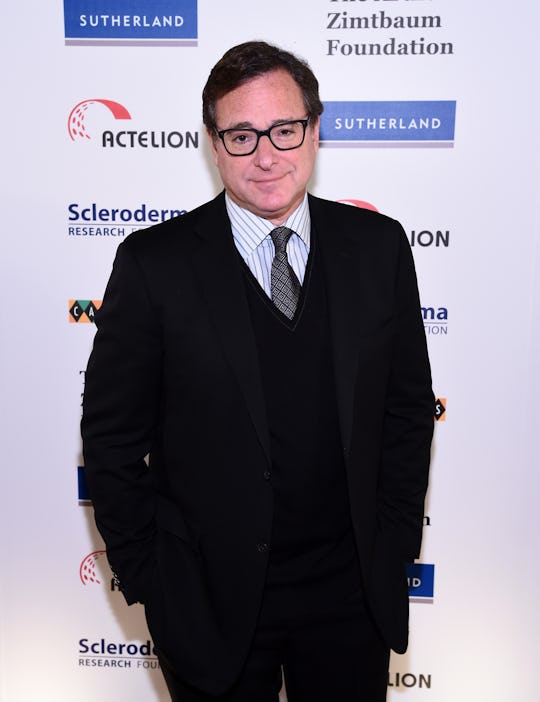 Ilya S. Savenok/Getty Images Entertainment
What Did Bob Saget Do After 'Full House'? He Stepped Up His Comedy Chops
For many '70s and '80s babes — and even their parents — Bob Saget wasn't a foul-mouthed comedian, a TV host, or even an actor: Bob Saget was Danny Tanner, the sensitive, wholesome, and slightly obsessive dad from Full House. And while many also recognize Saget as the face of America's Funniest Home Videos, for better or worse, the role of Tanner came to define him. Saget became the TV dad to end all TV dads. But what happened to the man — the actor — after the show was cancelled? What did Bob Saget do after Full House?
After Full House ended, in 1995, Saget was anxious to prove he was more than just a G-rated TV dad, according to Biography.com. And, while, on screen, Saget remained very timid and PC (thanks to his aforementioned hosting gig), he did return to the stand-up scene dirtier and "edgier" than before. However, many Full House fans didn't see this raunchy side of Saget until 2005, when he starred alongside several fellow comedians in The Aristocrats, a documentary about a famous — through relatively inexplainable — dirty joke. (Pro tip: If you haven't seen The Aristocrats, do it!)
Other A.D. (after Danny) gigs included Saget taking the leading role in Raising Dad — a short-lived comedy series where Saget played a widowed father of two teenage girls — several guest appearances on the HBO comedy series Entourage, and Saget also starred in his own stand-up comedy special, Bob Saget: That Ain't Right, according to IMDb. Saget also was the narrator of the long-running series How I Met Your Mother (from 2005-2014), and he even starred on Broadway, making his stage debut in The Drowsy Chaperone in 2007.
However, while I love me a foul-mouthed Saget and am thrilled his career has been so diverse, nothing makes me happier than knowing that he will returning to the role of Danny Tanner later this month. Maybe it is me being nostalgic, maybe it is me being sentimental, or maybe I am simply longing for an easier time — a happier and more ignorant time. But regardless of my reasoning, I don't care. I cannot wait for Fuller House— and it seems Saget himself could not agree more. In a recent post on Instagram, the actor welcomed Danny Tanner back into his life in a way only Danny Tanner could: with a cart full of cleaning supplies!
Fuller House (season one) will be available for streaming on Netflix on Feb. 26.