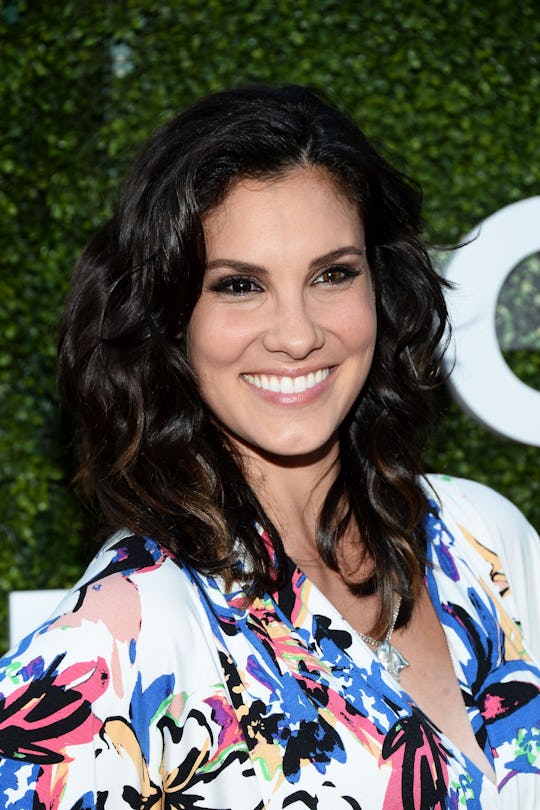 Matt Winkelmeyer/Getty Images Entertainment/Getty Images
What Did Daniela Ruah Name Her Baby? It's Adorably Unique
Instead of celebrating Labor Day weekend at a barbecue or with some beachside fun, this celeb mom did some hard labor. NCIS: Los Angeles' Daniela Ruah and her husband David Olsen welcomed their second child on Sunday, Sept. 4. So, what did Daniela Ruah name her baby? The proud parents gave their baby girl an adorably unique name with a vintage twist.
On Wednesday, the now mom-of-two announced the exciting news of their first daughter's arrival on Instagram as well her beautiful name — Sierra Esther Ruah Olsen is now the little sister to the pair's 2-year-old son, River Issac.
"Apparently she thought Labor Day weekend meant LABOR day weekend," the 32-year-old actress captioned the family photo. "Look who showed up 3 weeks early! On September 4th we welcomed little Miss Sierra Esther Ruah Olsen!" According to People, a representative for Ruah told the magazine that baby Sierra weighed in at 7 lbs. and measures 20.8 inches long.
Ruah added in the Instagram caption that she had decided to deliver naturally and was a "good candidate" to do so. "Healthy & happy mommy & baby walked out of the hospital 24 hrs later," Ruah wrote. "I had an OB and doula assisted birth at Cedars-Sinai, and the love and support of my wonderful hubby. This photo is the perfect representation of everything I've ever wanted." The hashtags #Family, #ExhaustedbuthighonLife, #Amothersrighttochoose, and #InformedBirth completed the beautiful post.
The glowing mom didn't shed any light on how they chose their daughter's name, but Ruah's ancestry may have provided some inspiration. The former soap opera actress' father is of Portuguese-Jewish ancestry, as is her mother, along with ancestors from Russia and Ukraine.
Little Sierra Esther has a beautifully original name with plenty of history and culture behind it. According to BabyNames.com, the origin of the name Sierra is Spanish, meaning "mountain."
The baby girl's middle name, Esther, may have significance to Ruah's Jewish faith and heritage. While the direct translation is debated, Esther possibly means "star" in Persian. The name also shares significance with the The Book of Esther, known in Hebrew as "the Scroll" and is found in the Hebrew Bible, or the Tanakh as well as the Old Testament.
Sierra Esther's arrival comes after particularly heartbreaking time. Last October, Ruah experienced a miscarriage when she was nine weeks pregnant. "Something like that hits you physically, emotionally and psychologically, but my doctor said, 'Even if you sat on my table the whole time, this still would've happened. You have to try again,'" Ruah told Fit Pregnancy and Baby later. "Nature is a beautiful thing — it does what it needs to do when it needs to do it."
Now, Ruah and Olsen are proud parents to two beautiful children and couldn't seem happier — even if her baby girl made her work on the holiday weekend.