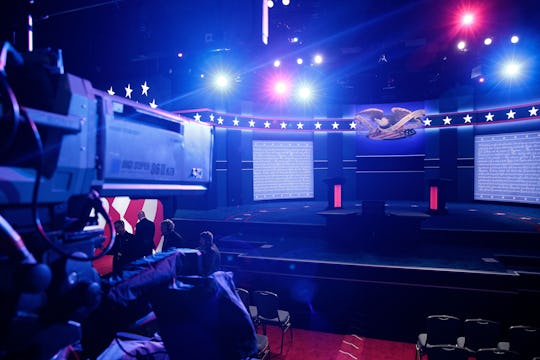 Drew Angerer/Getty
What Did Hofstra University Replace As The Original Presidential Debate Site?
The first presidential debate between Democratic candidate Hillary Clinton and Republican candidate Donald Trump took place on Monday night, and it was hosted at Hofstra University in New York. But this was not the original site for the debate. So, what did Hofstra replace as the original presidential debate site? It was going to be at Wright State University in Ohio. According to USA Today, while the university, which is near Dayton, Ohio, was originally scheduled to host the debate, it turns out that the costs of security were just a little too daunting for the university. Because it is a public university, it would be difficult to limit who had access to the space. Security could have cost the school as much as over $8 million.
As a swing state, Ohio is an important battleground state in the coming election. As the same article in USA Today notes, no Republican has ever won the presidency without winning Ohio. But, because of the exorbitant costs, Wright State was unable to afford to host the first of the three coming debates. But according to Dayton Daily News, Hofstra University offered for 15 students of Wright State University to attend the debate in their facilities. These students would be chosen by lottery.
This is not the first time that Hofstra has hosted a presidential debate. It was the site of a presidential debate in 2008 and in 2012 as well, and had already agreed to be an alternate debate site according to the commission. While the state of Ohio certainly wanted to be the site of the first presidential debate this election cycle, it is unlikely that the venue will have any real bearing on the outcome of the debates themselves. It's not as if the audience is allowed to offer any one candidate moral support in the form of applause or boos.
But as the first of the presidential debates, it is very possible that the outcome of this debate will set the tone for the next month and a half, which are sure to be extremely tense for both candidates, and their supporters.