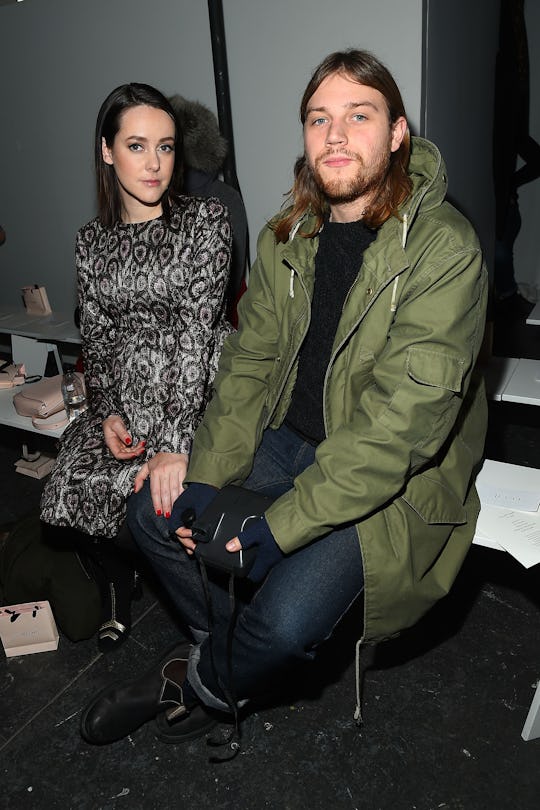 Ben Gabbe/Getty Images Entertainment/Getty Images
What Did Jena Malone Name Her Baby? The Little Boy Has A Totally Unique Moniker
It's been a busy week in the world of celebrity babies! On Tuesday, actress Jena Malone announced that she had given birth to her first child with boyfriend Ethan DeLorenzo over the weekend. The Hunger Games, Saved!, and Donnie Darko actress announced the news on her personal Instagram, much to the delight of fans everywhere. So what did Malone name her baby and when will we get a glimpse of him?
Rest assured, the little one's name is totally unique (would you expect anything different from such a creative couple?). In the caption of her Instagram photo, which featured the now-family of three in a black and white shot, Malone wrote that she was in "complete awe" of the newborn, tagging his name at the end.
"The best weekend of our lives!!!" Malone wrote. "What an incredible blessing to be chosen by this amazing, kind, gentle, and beautiful soul to be his parents. Humbled and in complete awe that we get to experience the most ancient and transcendent love that exists. Thank you Ode Mountain DeLorenzo Malone."
Yes, the actress and her artist husband named their newly-welcomed tot "Ode Mountain," which I assume is a special name that only the toughest fighters in District 7 are graced with upon birth.
Oh, but the cute didn't stop there. Not only did fans get a peek at the adorable Ode Mountain, they were treated to the little boy's first moments at home with mom and dad — which, of course, included a song written just for him by a few family friends.
"Ode Mountain DeLorenzo Malone Song by our dear friends," DeLorenzo captioned an Instagram video on Tuesday afternoon, which featured the new parents rocking their little one over a tune dedicated to the bundle of joy.
In an earlier post, DeLorenzo summed up his feelings about parenthood with a quote from Kahlil Gibran's The Prophet:
Your children are not your children. They are the sons and daughters of Life's longing for itself. They come through you but not from you, and though they are with you yet they belong not to you. You may give them your love but not your thoughts, for they have their own thoughts. You may house their bodies but not their souls, for their souls dwell in the house of tomorrow, which you cannot visit, not even in your dreams. You may strive to be like them, but seek not to make them like you, for life goes not backward nor tarries with yesterday.
Of course, DeLorenzo isn't the only artistic and creative member of the adorable family. Malone too is known for adding in eloquent passages and bits of poetry to accompany her beautiful Instagram shots as well. In the caption of a January photo, which featured Malone standing in a field, showing off her growing baby bump, the actress wrote,
Womb to womb, to beating wing, I climbed out of the eternal and into the shape of me.
Malone explained that she had written the poem about her own mother. "Some words I wrote years ago when I was thinking about my own mother and the woman she was when she had me," she explained. In an subsequent post, Malone added,
Growing a human with the simplest of ingredients. How soon we forget how truly little we need to live.
It seems that no matter what the future holds for little baby Ode Mountain, he'll surely be one creative little bug, just like his parents.