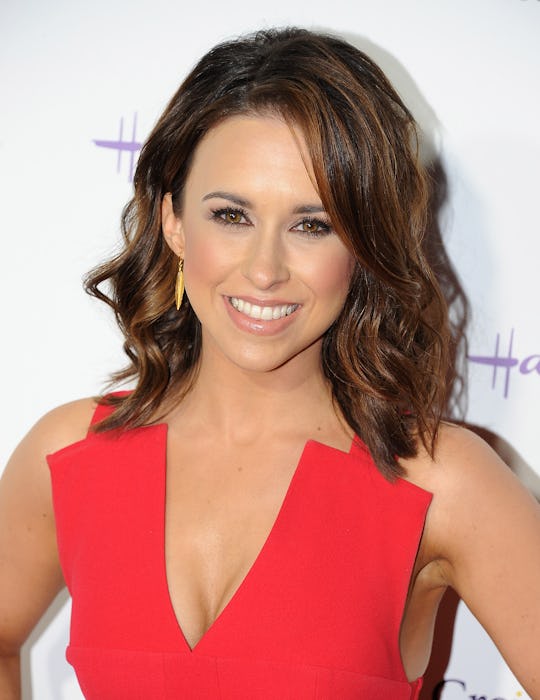 Angela Weiss/Getty Images Entertainment/Getty Images
What Did Lacey Chabert Name Her Baby? It's Adorably Fetch
This Mean Girls star just shared some adorably fetch news. On Thursday, Lacey Chabert announced the arrival of a beautiful baby girl on Instagram with a super sweet photo. So, what did Chabert name her baby? The former Party of Five actress chose a charming and sweet name for her first child with husband Dave Nehdar.
Chabert wrote the sweetest #TBT Instagram caption and revealed her baby girl's beautiful name — Julia Mimi Bella.
"And then my soul saw you and it kind of went, 'Oh, there you are. I've been looking for you,'" Chabert captioned the photo of her adorable newborn. "One week ago I became a mom to this precious angel. Julia Mimi Bella."
She continued, "Julia, you are my heart's deepest dream come true. I love you more than I could ever say. Welcome to this big beautiful world sweet girl!"
Just before baby Julia was born, Chabert joked on social media that she was 47 weeks pregnant and felt like she was going to be pregnant forever in beautiful photo of about-to-pop baby bump. "#47weekspregnant. OK not really, but seriously, for real... am I going to pregnant forever?" the new mom captioned the photo, which was posted three weeks ago. "Is this a thing that happens to some women?? This last week and half or so is no joke!"
Throughout her pregnancy, on social media and in interviews, Chabert spoke openly about the new experiences and challenges that her body was going through while Julia was still just a bun in the oven. Back in April, she told People how she'd been busy indulging in her pregnancy cravings.
"I crave everything with lemon or vinegar and salty foods so it's bizarre," she said.
The actress wasn't alone in these experiences and was lucky enough to be pregnant at the same time as many of her friends. Her fellow pregnant pals were Amy Davidson, who welcomed her son Lennox in March; actress Ashley Jones, who welcomed her son Hayden in May; and former Bachelorette Ali Fedotowsky, who gave birth to her daughter Molly in July.
"It's really nice to go through pregnancy with friends because your body is just changing in so many ways and so many things are happening that cause concern," she explained in the same People interview. "To be able to turn to my friends and ask for advice has been really, really nice."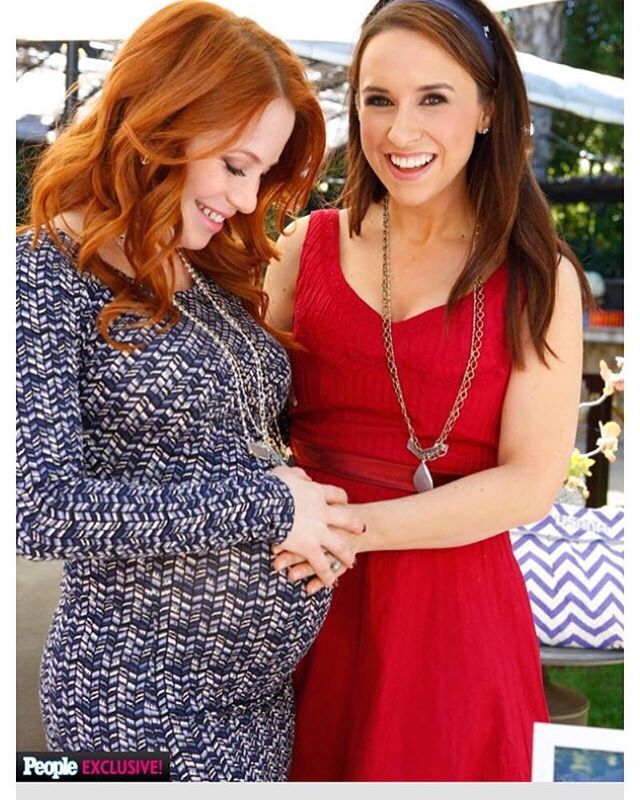 Now that baby Julia has joined the crew, we can only hope that our social media feeds will soon be filled with plenty of adorable play-date posts and many relatable updates on everything motherhood.