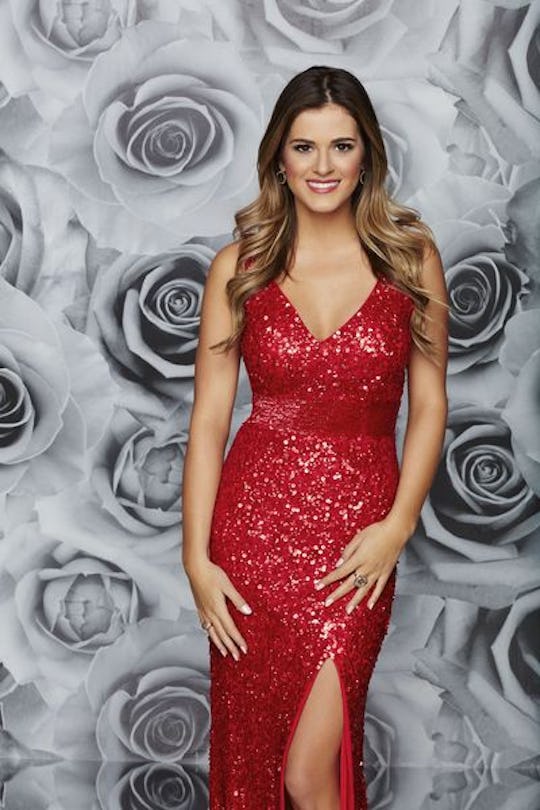 Craig Sjodin/ABC
What Do JoJo's Brothers Think Of 'The Bachelorette'? They'll Always Look Out For Her
In one of the most entertaining and downright satisfying hometown dates Bachelor nation has ever seen, JoJo Fletcher's brothers did not hold back when Ben Higgins went to visit her family. Though JoJo was clearly one of the front runners, and obviously falling for Bachelor Ben, her brothers, Matt and Ben, were skeptical. It was awkward for the Bachelor, and things just got more awkward when Ben told both JoJo and Lauren Bushnell that he loved them. Proving, perhaps, that JoJo's brothers have some good intuition when it comes to their sister. So what do JoJo's brothers think of The Bachelorette? They haven't said much so far, but we can guess.
Let's reminisce on how the Bachelor went: "You brainwash these girls way too much, man. To see my sister like that … she's obviously starting to have real emotional feelings, but I don't get the same read [from you]," Matt said. Oof. Tell us how you really feel, Matt. It certainly added a bit of a divide among JoJo and Ben, perhaps lending Ben Higgins a crutch in making his ultimate decision.
Now that JoJo is in the driver's seat, her brother Ben Patton has tweeted and posted on Instagram his support of his baby sister, but unfortunately, neither brother has spoken out about what they think of the show, or if they have any opinions on any particular one of the guys. But I'm kind of desperate to know their read on Jordan and Robby.
Whatever their thoughts on the guys are, the brothers can't be too judgmental about reality dating shows in general, as Ben was once one of the stars of the short lived dating show produced by Eva Longoria, Ready For Love. Perhaps this is the reason that Ben was able to get such a good read on Higgins, because he knows exactly what goes on behind the machinations of the show.
Though they haven't said anything about any one of the guys, we can be pretty sure that when JoJo takes them home to meet her family, Ben and Matt will be able to see right through them. Will they be able to tell us if Jordan, Robby, or Luke are sincere? Can they tell if JoJo is falling for one particular dude? The answer is most likely, but as the guys are staying tight-lipped for the moment, we'll have to wait to see their assessments with everybody else.
For my own part, I hope JoJo listens to them this time, because they seem to have this game all figured out.