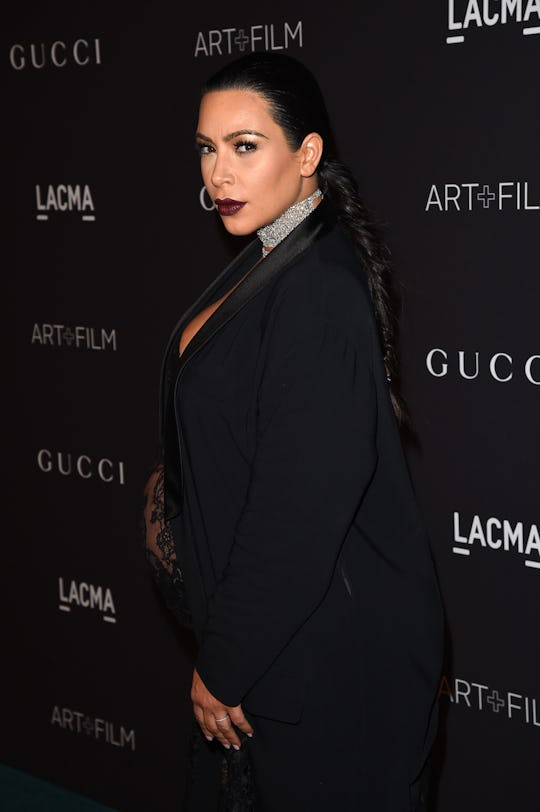 What Do Kim Kardashian's Kimojis Mean? A Breakdown Of The App's Best Finds
Who knew belfie emojis could be so popular? Kimoji, Kim Kardashian's newest app of more than 250 Kardashian-themed stickers and emojis was released Monday, and it became Apple's best selling app within the first 24-hours (no big deal). But that's not all. According to The Guardian demand for Kimoji crashed the Apple store (does this mean her goal of breaking the Internet has finally been achieved?), and she's posted a few humblebrag tweets in response. The app might be everyone's new favorite thing, but what do the Kimojis actually mean? Most of the images are related to Keeping Up With The Kardashians, or from Kim's seemingly endless social media presence. But some, it looks like, are just for laughs, too.
There's no doubt that Kimoji is totally going to up to your texting game, but it might take a little while to fully grasp its brilliance. So if you've just downloaded Kimoji and are still trying to figure out what they even mean, no need to worry. Here's the backstory on some of the most useful emojis from Kimoji, so you never have to endure the embarrassment of using a photo of Kim's face mid-contour in the wrong context (the horror!).