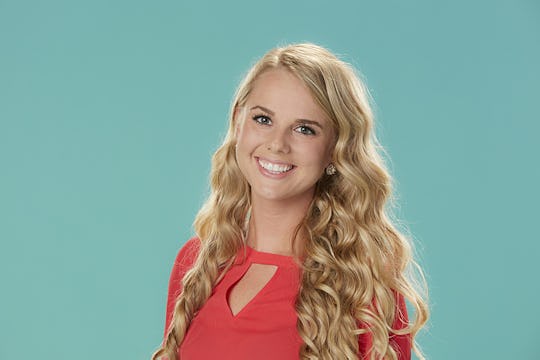 Monty Brinton/CBS
What Do Nicole Franzel's 'Big Brother 16' Friends Think Of This Season? They're Supportive
Big Brother 18 saw the return of four previous Big Brother contestants, immediately setting up the vets against the newbies. The returners include Frank Eudy from Season 14, Da'Vonne Rogers and James Huling from Season 17, and Nicole Franzel from Season 16. So far this season, the veterans have been dominating the game. Pulling in four newbies they created the Eight Pack, currently the strongest alliance in the house. These vets have clearly learned from their previous mistakes and Nicole especially seems to be killing it this season. But what do Nicole's former Big Brother 16 castmates think of her current success?
Although Nicole and Hayden Voss, her Season 16 castmate and boyfriend, have since gone their separate ways, Hayden is still supporting Nicole this season. At the start of the season Hayden tweeted, "Go @nicole_franzel! #BB18" with a cute picture of them two that their other castmate, Donny Thompson, then retweeted. As for some of Nicole's other fellow former houseguests, not everyone's been pleased with how Nicole has been playing the game this time around.
Cody Calafiore
Cody, who is the younger brother of Paulie, was in the house with Nicole. He doesn't seem to appreciate that Nicole put Paulie up on the block with Jozea in the first week.
Christine Brecht
Christine Brecht, who was also in Season 16, also jumped in to agree that Nicole's gameplay tends to be based on her emotions rather than strategy.
Amber Borzotra
Amber Borzotra tweeted some words of support for Nicole.
Brittany Martinez
Even Brittany had high praise for Nicole.
Victoria Rafaeli
Victoria is rooting Nicole on from outside the house.
Derrick Levasseur
And finally, Derrick, the Big Brother 16 winner, fairly labels Nicole as the competition beast.
Even though it seems Nicole doesn't have the entire BB16 cast rooting for her to win Season 18, she has most of them! Hopefully with all this support Nicole can claim her victory this season.