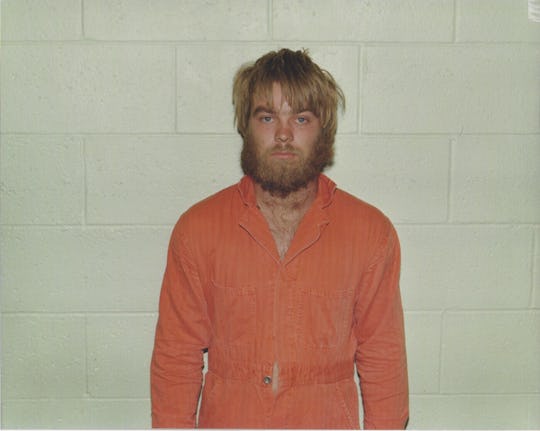 What Do Steven Avery's Kids Think Of 'Making A Murderer'? The Series Hints To A Pretty Strong Opinion
Since the Netflix documentary series Making a Murderer debuted in mid-December, viewers have been riveted by Steven Avery's story. The ten-part series recounts Avery's wrongful imprisonment for a rape he didn't commit, his release after 18 years behind bars, and his eventual conviction for the brutal murder of Theresa Holbach in 2005. But in the end, the documentary leaves several important questions about Avery's case and his life unanswered, like the important question of his relationship with his now-adult children. So, what do Steven Avery's kids think of Making a Murderer? It's clear they haven't been a big part of the series for a reason.
The Avery family features prominently in the series, though his children do not. While no official statements have come from the Avery family on the subject, the series itself offers some important clues. Viewers know from the docu-series that in 1985, when Avery was imprisoned for a brutal sexual assault, he and his ex-wife Lori were raising her son Jason and their other four children, Rachel, Jenny, Steven Jr., and William. But, as the filmmakers also show, the marriage didn't survive Avery's first stint in prison; the couple went through an acrimonious divorce in 1988. And according to Milwaukee Magazine, Avery lost all contact with his children after the divorce.
Making A Murderer's filmmakers, Moira Demos and Laura Ricciardi, spent more than 10 years developing their series and collecting narratives from the families involved, according to Vulture. It makes sense that over that long period of time, Avery's children — who are all adults by now — could have participated in the documentary if they so chose. Instead, Avery's parents and siblings are featured prominently in the documentary, offering their support for Avery's defense and getting his side of the story into the public discourse. The filmmakers described their relationship with the family to Vulture:
We developed an amazing relationship with the Avery family. We started to get to know Steven by telephone and we eventually started meeting him at the county jail, developing a relationship with him and gaining his trust. He called and arranged for Moira and me to go out and meet his mother. We were really impressed with how open the Averys were to meeting us. They heard us out about who were were and what we were were doing and why we were interested in their story. It's very much Steven's story, but it's also a family's story. It's clear that when someone is wrongfully imprisoned, not only that person but all their loved ones endure it as well.
The family's push to have Avery exonerated has certainly taken hold, given the success of the Netflix series. So far, more than 300,000 people believe there are enough questions left open in the case to support a full pardon for Avery; a White House petition has been signed by more than 57,000 people and a Change.org petition has more than 250,000 signatures. Whether the case will be reopened remains to be seen, but the Wisconsin Post-Crescent reports that Avery's attorneys have been awash in calls and emails from supporters.
With their father's case now in the national spotlight, the five Avery children could certainly come forward at any time and offer their opinion on the case and series. The fact that they haven't is probably a good indicator that — more than anything — Steven Avery's kids want to be left alone. Hopefully, even with renewed interest in the bizarre story of Steven Avery, his children will be able to get the privacy they deserve.
Images: Making a Murderer/Netflix (2)