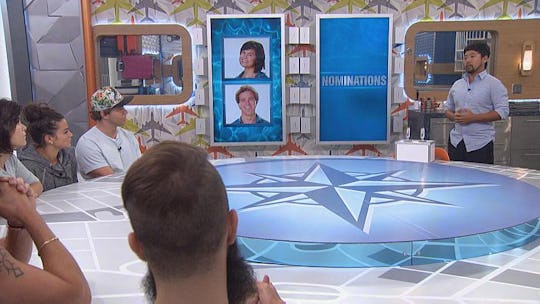 CBS
What Do The Secret Envelopes Mean On 'Big Brother 18'? A Houseguest Could Be Saved
One of the popular taglines of Big Brother is to expect the unexpected and that has definitely been the case this season. First there was the teams twist, then Roadkill, then Battle Back, and now the secret room. Paul discovered the room this week on the live feeds and hidden around the room were secret envelopes but what do these secret envelopes mean to the Big Brother 18 houseguests? The envelopes could be a total game changer for one luck houseguest, if they picked the right envelope.
According to the instructions Paul was given when he entered the secret room, now known as the Paris room, there were a total of 12 envelopes hidden around the room, one for each houseguest. In the envelopes houseguests would find either a one way ticket or a roundtrip ticket and they could only open the envelope once they were evicted. Out of the 12 envelopes, only one has a roundtrip ticket. The houseguest with that ticket would be able to immediately return to the house after their eviction and continue competing for the $500,000 grand prize.
With Frank and Bridgette both up on the block this week, and Frank being the clear target, he's the one who could really use that roundtrip ticket this week. If Frank is able to return the game that would mean a lot of trouble for the house, especially for James who turned back on the deal he made with Bridgette during the head of household competition that led him to becoming HOH for the week. However, Bridgette probably wouldn't be happy to see Frank back either since he's now started to campaign against her to try to keep himself safe in the house for another week.
If Frank does get evicted and comes right back into the house it'll surely cause even more drama and it could cause problems in the house if he was also able to win HOH after returning. It's clear to Frank now that he can't trust anyone in the house and if he gets evicted and comes back he'll definitely be out for blood. The houseguests better hope Frank isn't saved, otherwise they should watch their backs.