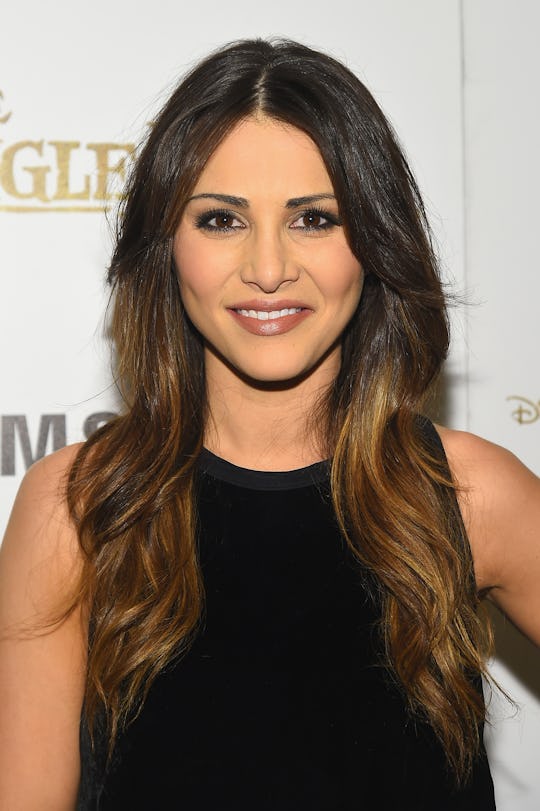 Ben Gabbe/Getty
What Does Andi Dorfman Think Of 'Bachelor In Paradise?' Not Much, Actually
Now that The Bachelorette has finished, the madness of Bachelor in Paradise has officially begun, and it is just about everything we could hope from the reality dating show spin-off. There's drunkeness, flirting, intrigue, and a lot of very well-publicized romantic history surrounding all the people hanging around the Mexican resort. For instance, two of Andi Dorfman's exes from her season of The Bachelorette, Nick Viall and Josh Murray, are currently on this season of the show. So what does Andi Dorfman think of Bachelor in Paradise? She hasn't said much about the show, to be honest.
When asked whether she'd ever consider being a part of Bachelor in Paradise herself, her response was pretty definite. "No. Never. That was the quickest 'no' I've ever given. Ever. I could elaborate, but just a simple no. Never say never, but no," she told People. So that's a no, then? She hasn't had great things to say about Josh Murray, her ex-fiancé who she chose at the end of her season of The Bachelorette either. In her tell-all memoir, It's Not Okay about her experiences on the show, she characterized her relationship with Murray as one of the "most f****ed up of her life." She portrayed him as jealous and controlling, to which Murray responded to Romper with the following:
"How is one supposed to comment on a fictional novel? It saddens me and is very unfortunate that Andi has chosen to characterize me in such a negative way. I respect the private relationship we had for those 8 months and I choose to go through life building others up, not tearing them down. I wish her nothing but the best in her new career and I pray she finds peace and happiness in her life."
Now Andi is living it up in New York City, just about as far from Paradise as she can get, while her two exes try to find love on the resort. This will be Nick Viall's third attempt to find a relationship through Bachelor Nation. He started his Bachelor career on Andi's season, finishing runner up. He appeared once again on Kristen Bristowe's season of The Bachelorette, but did not appear on JoJo's. He and his old rival Murray are now together again on Bachelor in Paradise. Murray earlier tweeted, "Welp, let's see who the next Bachelorette is, 3rd times always a charm, you got this bud," in a seemingly direct dig at Viall. Of course, with Chad and Evan and Jared and Ashely I. around, it's gonna be hard to compete in the drama department.