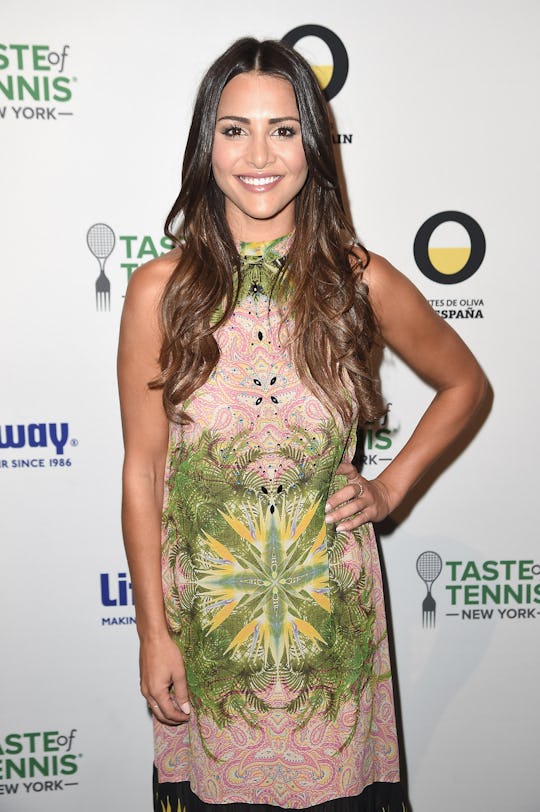 Nicholas Hunt/Getty
What Does Andi Dorfman Think Of Nick Viall As 'The Bachelor'? She's Supportive Of Her Ex
The world appears to have temporarily stopped on its axis, and Nick Viall has been announced as the next season's Bachelor, and everyone has a lot of opinions about this. Twitter reactions have run the gamut from shocked horror to absolute glee. Many Bachelor alums have taken to social media to express their unreserved support of Nick and his upcoming journey as television's official Most Eligible Man. But there is one particular person who I personally have been waiting to hear from. So, what does Andi Dorfman think of Nick Viall as the next Bachelor star? She is taking the high road and congratulating her former suitor.
While their relationship hasn't been quite as tumultuous as Andi's was with her ex-fiancé Josh, the two nevertheless have a very complicated history together. Everyone residing in Bachelor Nation remembers that infamous After the Final Rose comment Nick made, asking Andi why, if she didn't love him, she made love with him. To be honest, I'm totally on her side with this one, in thinking that this comment was completely inappropriate, or as she put it, classless. But while Josh has alleged that everything Andi wrote in her tell-all book It's Not Okay was completely false, Nick admitted that while it's not his favorite book, what she wrote about him at least rang true.
The day after the announcement, Andi took to Twitter to respond to the casting news. She was, as you'll see, rather supportive of Nick. Maybe she's not completely over the idea of finding love on television? Either way, you've got to give her credit for even responding, as this is very easily a narrative she could have asked to have been removed from (a la Taylor Swift).
As for Nick's other ex, Kaitlyn Bristowe, she too has been supportive. "I'm happy for him! Everyone deserves to find someone. I hope it works out," she said to Us Weekly. Other Bachelor, Bachelorette, and Bachelor in Paradise stars have been even more enthusiastic about Nick's turn as The Bachelor.
Other former cast-members are a little more ambivalent about this choice.
So, the general consensus seems to be support regarding Nick's casting. I certainly hope that Nick finds love among the new crop of women he's about to meet. You know what they say, fourth times a charm.