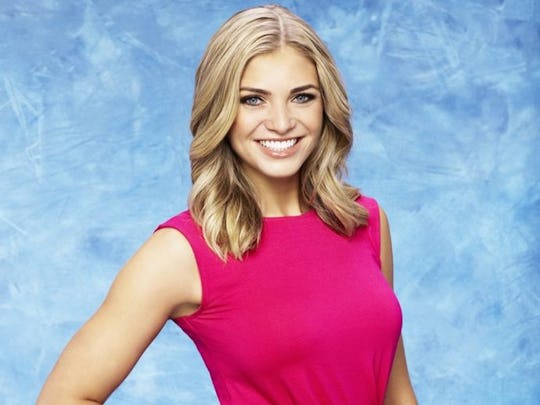 Craig Sjodin/ABC
What Does Ben Really Think Of Olivia? He Actually Might Be Her Biggest Supporter
From the moment Olivia Caridi appeared in the promo for Season 20 of The Bachelor, it was clear that she was cast as the villain. "I'm not here for friends," the 23-year-old news anchor said. "Yeah, I'm aggressive — I'm not going to fade to the back." Other contestants have called Olivia "manipulative" and "a liar," according to ET Online. So what does Ben think of Olivia? He may just be the one person who's likes her. At the Winter TCA Press Tour earlier this month, Ben defended Olivia to Entertainment Tonight: "I think she– her personality and her character– kind of develops over time and everybody will get to know Olivia a lot better even starting this week."
At the same press conference, he defended her again to ABC News:
Drama in the house is not surprising. Look at the situation you're walking into: all these woman are living in a house, sharing life with each other, dating one person. Jealousy's gonna arise. It's not the drama that I really paid attention to, it's how people diffuse drama, and how they move through situations. That's what I'm looking for.
Rumor has it that on next week's episode, Olivia will insult Amanda and draw Ben's ire, but for now, at least, he's keeping it classy and playing nice with her.
Ben's also mentioned Olivia positively in his weekly recap blog for People. Monday night's episode featured a talent show. Olivia chose to pop out of a cake and do a striptease, and ended up feeling completely humiliated. She suffered a panic attack backstage, and later apologized to Ben. On the blog, Ben expressed sympathy for Olivia, and said he wished he'd known at the time exactly what she was going through.
Ben's no dummy, though; he knows that the other contestants can't stand Olivia. In last week's episode, he touched on an incident in which the other women were making fun of Olivia's toes:
I can understand not liking someone, and I honestly didn't expect all of these women to get along – especially with all the attention I have given to Olivia the first couple of weeks – but to start making fun of minor imperfections really upset me, and I hate to see what I know are wonderful women fall into that.
But this week was the first time he saw things from the other contestants' point of view:
[T]his was the first night I was really starting to feel the tension in the group with Olivia and the other women. Especially with her interrupting Emily to have a second conversation with me. It was also the first time I had seen Olivia anything less than poised and confident.
With all that being said, though, Ben still seems to be Olivia's biggest champion. The question is, for how long will that continue? Things might get tense starting next week.