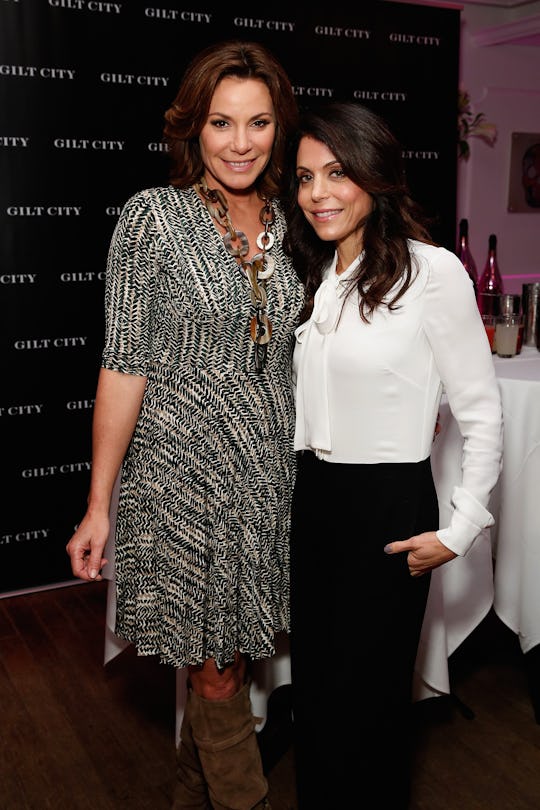 Cindy Ord/Getty Images Entertainment/Getty Images
What Does Bethenny Know About Luann's Fiancé? It Could Change Everything
It would be an understatement to say that things aren't great between Bethenny Frankel and Luann de Lesseps on The Real Housewives of New York City. Their crazy screaming match during Dorinda's holiday slumber party was easily one of the most uncomfortable fights in the show's history – which is saying something when this is the show that brought us Scary Island. Bethenny is clearly losing patience with Luann, whereas Luann is just blithely steamrolling over any tension with her aggressively effusive happiness. But Bethenny has never been one to leave a bubble unburst and it looks like she might be here to rain on Luann's marital parade a little. What does Bethenny know about Luann's fiancé Tom, and what does it mean for their relationship?
It seems like Bethenny and Luann's personalities just don't mesh and years of contractually obligated hangouts are taking their toll. The tension between them only seems to be growing as the season goes on. Though Bethenny has insisted that she's happy for Luann, in "And Away We Finally Go," she might have some information that could change everything. According to the episode logline, Bethenny tells Luann something about Tom that will be shocking.
No matter what this is, we have to remember that it might not be as accurate as it comes off. Rumors are known to fly around the reality world, and more often then not, they're just created to drum up drama for the TV show hosting them. Needless to say, though, if Bethenny has dirt on Luann's fiancé, we can definitely expect some more drama between the two former friends to go down. Luann is, clearly, fiercely loyal to her guy — no issue with that — but get involved in the hate talk and things will probably turn ugly.
In a blog post for Bravo for a previous episode, Bethenny said that she (and all the women) were hoping that Luann's relationship was "real and that Luann is happy" but admitted that she was skeptical when it came to the situation. "So three people at this table have been with Tom?" Bethenny wrote. "I mean the Upper East Side is small, but Manhattan is huge. Something smells fishy. Why the rush? What is it with this guy swimming in one tiny fishbowl?" A.k.a., this seems to be the New York version of Slade Smiley.