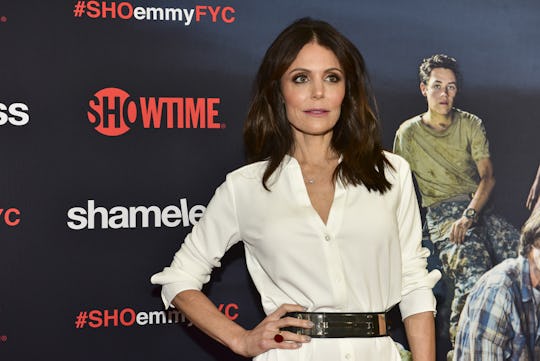 Rodin Eckenroth/Getty Images Entertainment/Getty Images
Here's Where Bethenny Stands In Her Feud With Carole On 'RHONY'
Given the epic showdown between one of the strongest and most beloved friendships in The Real Housewives of New York history, fans following the Season 10 fallout may be wondering: what does Bethenny think of Carole now that the season has wrapped? Unfortunately, they don't seem to have warmed up to each other since the reunion show.
Most recently, Bethenny came under attack for posting a photo to Instagram last month which she credited to Adam Kenworthy as the photographer. It's true that Adam took the picture, but sources claim that since Bethenny and Carole are no longer friends, it was kind of shady for Bethenny to mention her ex in an Instagram post.
A source who called Bethenny's behavior "obsessive and stalkerish" told Page Six:
"It's not nice. It's a f*ck you to Carole. Adam and Bethenny have not spoken in a year. Adam and Bethenny are not friends. Carole and Bethenny are not friends. Bethenny's taken it to a whole new level. It's like, leave a b*tch alone."
A rep for Bethenny fired back that the post was completely innocent and she simply wanted to credit the photographer. "It has nothing to do with Carole," the rep insisted, adding that the claim was "ridiculous." But that was only the latest jab.
On August 1, Bethenny sent a tweet implying that Carole had actually been fired from Real Housewives, rather than quitting of her own accord like her statement said. Bethenny claims that she's the only RHONY cast member who has ever quit the show on her own terms, in reference to the three seasons she wasn't a part of from 2011-2014. And a few weeks earlier, during the reunion show taping, Bethenny accused Carole of not having a career. Perhaps that's why Carole took it upon herself to mention her work as one of the reasons she was leaving RHONY in her statement, released just after the reunion show filmed.
Said Carole, according to Us:
After six seasons on Bravo's RHONYC, I have decided to return to what I do best — journalism and producing. I am sure this does not come as a surprise to any of the viewers, all of whom have been supportive, encouraging, and kind. My original curiosity about reality television has waned over the years and I am focusing on TV and writing projects that better suit my more steady temperament. I have worked with amazing producers, made great friends, and I'm thrilled to leave frenemies behind. I will remember this entire experience with delight, humor, and a veracious accuracy. Next.
A source close to the show spoke to E! News about the dramatic exit, saying, "Carole was completely over filming and being a part of the show and Bethenny definitely had a huge part of her decision." Since then, Carole has written cryptic social media posts implying that the show asked her to go against her values, and saying that the price she paid by being on the show was greater than the price she was getting paid.