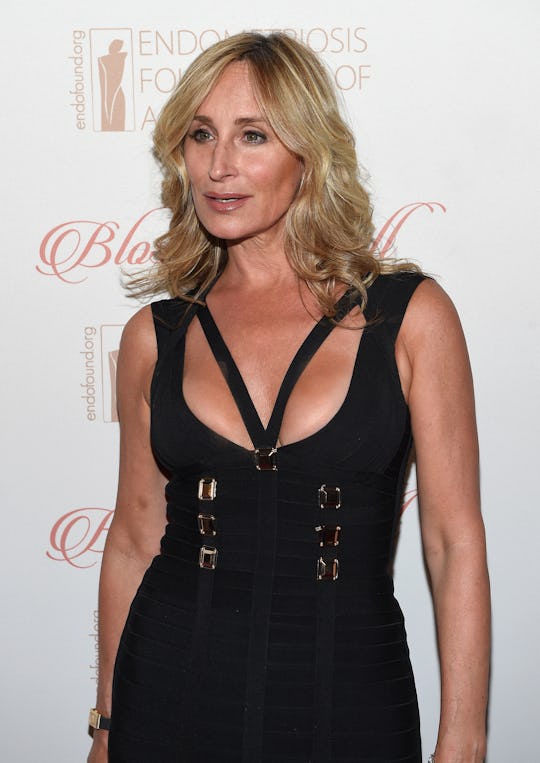 Dimitrios Kambouris/Getty Images Entertainment/Getty Images
What Does Bethenny Think Of Sonja's Tipsy Girl? The 'Real Housewives' Star Has Spoken Out
Businesses and branding have come up as issues on The Real Housewives of New York before, so it seems like they can be something of a touchy subject. Bethenny Frankel is understandably proud of the multi-million dollar business she built, but she's also had to deal with the other side of her success: people trying to sell her on ideas, and people wanting her advice but only if it's positive. Now it looks like trouble might be brewing between Bethenny and co-star Sonja Morgan, who recently released the first in what plans to be a line of alcohol called Tipsy Girl – which sounds pretty similar to Bethenny's own line of booze, Skinnygirl. So what does Bethenny think of Sonja's brand Tipsy Girl?
It definitely doesn't seem like Bethenny is happy about it. Sonja said as much on Kocktails with Khloe, and two women are also caught up in some trademark issues thanks to their companies' similar names. Sonja told Khloe, "I have to do something about the name. My girlfriend Bethenny wasn't thrilled with that. It didn't hit me, and then Bethenny was like, 'Uh, I don't like that.' And I was like, 'Oops, OK.' We need to go back to the drawing board and figure something out that doesn't come between my friendship." However, it might not be that easy.
Sonja's team already trademarked the name months ago, which is when things started to get sticky. After Sonja's team trademarked "Tipsy Girl," Bethenny's team trademarked "Tipsygirl," one word, likely in an attempt to block the brand from going forward. Admittedly, I am not a lawyer and know nothing about copyright law, but it doesn't seem like any of that is kosher.
Sonja's business partner Peter Guimaraes insists that they are "not a copycat nor competition for Skinnygirl. We are not advocating that you will lose weight with our product." Weight loss aspect aside, the two names (and products) are not really all that dissimilar, especially when one considers that they're both coming from RHONY stars. Tipsy Girl is, in a way, already benefitting from its connection to Skinnygirl based on all the press the conflict will receive. Bethenny's spokesperson said that they want to "mitigate any confusion in the marketplace" that will come from the similarity of the two names.
Bethenny has taken legal action in the past when companies have edged too close to copying her brand, so it's likely that she would follow through on this as well – if it comes to that. It isn't certain yet just how this will resolve, but at least it seems like Sonja doesn't want to fight. "I really want to get back to my friendship with her and the basis of us before I delve into that any further," Sonja told RadarOnline. "But we'll see."