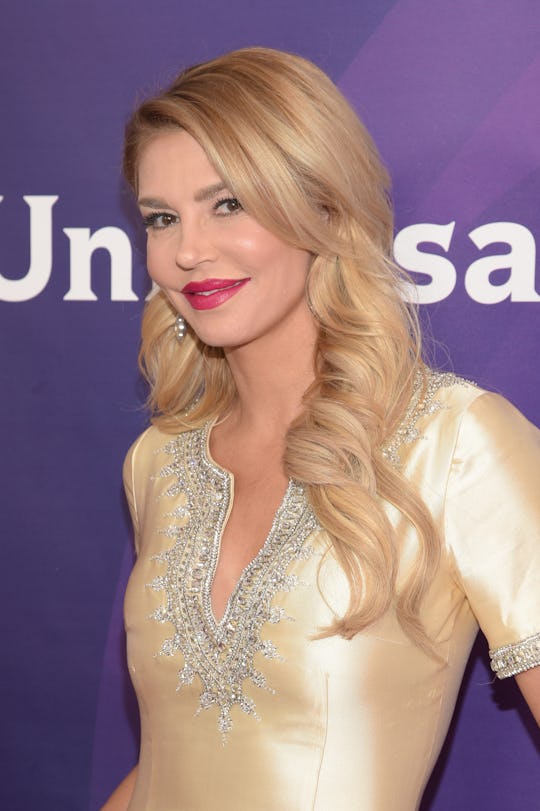 Jason Kempin/Getty Images Entertainment/Getty Images
When Brandi Glanville Isn't On 'Celebrity Big Brother," She's Still Staying Pretty Busy
The debut season of Celebrity Big Brother in the U.S. has a lot of familiar faces on the show, but you may not know everyone or what they're known for outside of the BB house. For instance, Brandi Glanville has been stirring the pot a little bit in the house, making it clear she's not scared of Omarosa. But who is she exactly and what does Brandi Glanville do? The former Real Housewives star knows how to stay busy.
Brandi first appeared on The Real Housewives of Beverly Hills as a "friend" of the housewives in the series' second season before she was bumped up to a full-time cast member in Season 3. She remained on the show through Season 5. However, it was then announced that Brandi wouldn't be returning for the show's sixth season due to "bad blood" between herself and a number of the other housewives, according to E! News.
While on the show, Brandi also did some acting and appeared in Missing at 17 and The Hunger Games parody, The Hungover Games. She also appeared in Sharknado 4: The 4th Awakens. After leaving Real Housewives, Brandi joined the first season of E! series, Famously Single, in which she lived in a house with other single celebs and they attempted to solve their romantic problems.
Following that, Brandi went on to be a contestant on My Kitchen Rules. In the midst of her numerous television appearances, Brandi also wrote two books, Drinking and Tweeting: And Other Brandi Blunders and Drinking and Dating: P.S. Social Media Is Ruining Romance. Now Brandi hosts her own podcast, Brandi Glanville Unfiltered, where she talks to celebrities and discusses what's going on in pop culture. Since she's currently in the Big Brother house, the podcast is being run by someone named Will who is providing recaps of Celebrity Big Brother.
Besides all of that, Brandi is also the mom of two sons, Jake Austin Cibrian and Mason Edward Cibrian, both of whom she shares custody of with her ex-husband Eddie Cibrian. It's very well known that Brandi and Eddie have a rocky relationship, since he left her to marry country singer LeAnn Rimes, who he fell in love with on the set of their Lifetime movie Northern Lights. Rimes was also married to someone else when they initially met.
Obviously, Brandi is quite busy when she's not living in the Big Brother house, and it's clear she's missing various aspects of her life. Unlike regular Big Brother seasons, the celebrity houseguests actually get to send a social media post every once in a while in a special room in the house. Brandi's first tweet out was about her kids. "Missing my boys like crazy! If you see them tell them I love and miss them," she wrote. She also later tweeted that she's counting her time on Celebrity Big Brother as an "acting job because it's horrible to act so shady."
So far Brandi has been doing a good job in the house. She's remained off the block and isn't really on anyone's radar at the moment. There are much bigger targets in the house right now and as long as Brandi doesn't rock the boat too much, she definitely has a chance of going far in this game. However, this is Brandi, and she's always had no filter, so it'll be interesting to see how long it'll take before someone decides to put her up.
You can see what Brandi and the rest of the houseguests get up to in the BB house by watching Celebrity Big Brother on CBS.
Check out Romper's new video series, Romper's Doula Diaries:
Watch full episodes of Romper's Doula Diaries on Facebook Watch.