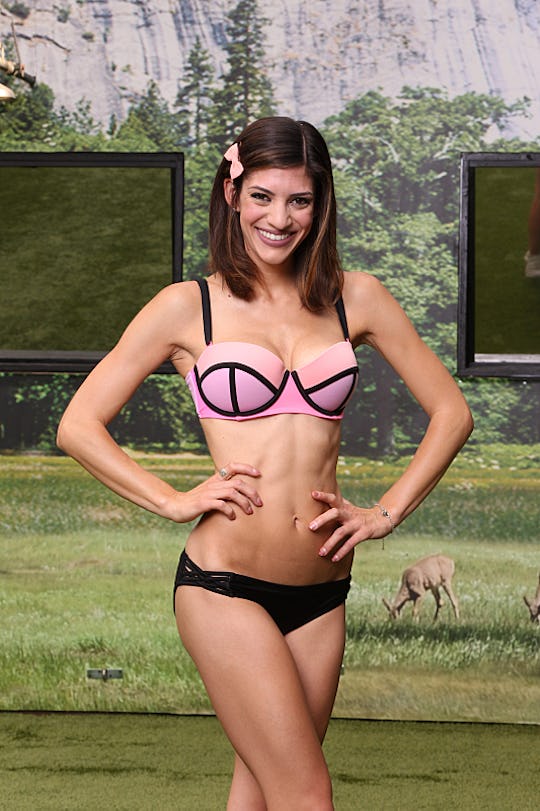 Monty Brinton/CBS
What Does Bronte's Name Mean On 'Big Brother 18'? She Wasn't Always Bronte
As the Big Brother competition continues, we're beginning to learn more and more about the houseguests. Da'Vonne doesn't typically eat berries, Nicole hates to wear her hair down, and James loves to pull pranks on just about everyone. All the houseguests are different and unique in their own ways, which is what keeps the show so interesting, but there's some things about the houseguests we haven't learned from the show. For example, how did Bronte get the name Bronte and what does it mean?
Originally, according to the Big Brother star, Bronte's name was actually Britney, but that only lasted a few days before her parents changed her name to Alaska. Then, after Bronte turned one-year-old they changed her name to Bronte and that name stuck. It's unclear why Bronte's parents changed her name so many times before she turned one. Maybe they realized she looked more like a Bronte than an Alaska? Either way, fans are now intrigued by the mystery behind her name wondering if Bronte is named after one of the literary Brontë sisters.
No matter what the reasoning is, we can probably all agree that Bronte is the right name for her. Bronte has yet to tell any of the houseguests about her name history, not that she really needs to, but it would be an interesting story. For now though she's keeping that information to herself.
This week Bronte has bigger concerns than her name history, however. Up on the block for eviction this week Bronte is trying to make sure she's not the one going home. Although everyone in the house is pretty agreed that it'll be Victor who heads home this week Bronte knows that even if she survives this week she probably won't last much longer.
After the eviction of Jozea, Bronte and Paul realized that the houseguests they thought were on their side (Da'Vonne and Zakiyah) actually aren't, and that they're really outnumbered in the house. Bronte needs to start making some new alliances and friends in the house if she wants to make sure she stays safe. Otherwise, we might be saying goodbye to Bronte/Alaska/Britney very soon.