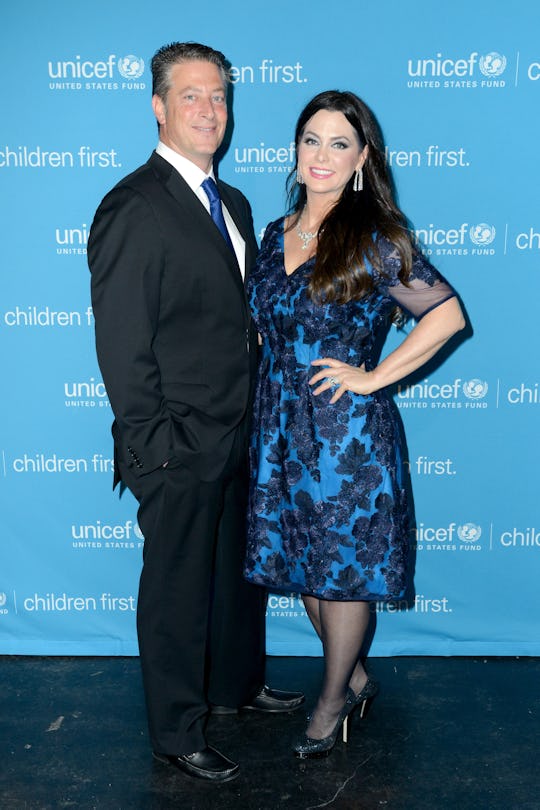 Cooper Neill/Getty Images Entertainment/Getty Images
D'Andra Simmons' Husband Has The *Coolest* Job
He's definitely one of the most popular Real Househusbands of Dallas, thanks to his military background, artsy job, and rugged good looks. But fans of Real Housewives Of Dallas may be wondering what D'Andra Simmons' husband does for a living. Jeremy Lock is perfectly comfortable letting his wife be the breadwinner while he pursues his passion: photojournalism.
Lock served 21 years in the U.S. Air Force before retiring as a Master Sergeant. He was awarded the Bronze Star Medal for distinguished service in Iraq, according to his website, and he was named Military Photojournalist of the Year seven times, documenting military life in Afghanistan, Iraq, Japan, Haiti, and Mongolia, among other places. He writes on his website:
My photographic journey is rooted in my ability to capture the essence and reality of humanity and its finest and at its worst. I've captured everything from the hunt for Osama bin Laden, to the playful nature of our young military defending our freedom, and the plight of humans in search of food after the Haiti earthquake disaster.
On the website he explains that he gets to live through the people he photographs, if only for a moment. He also says that though he likes to think they haven't, his experiences as a photojournalist have changed him and he's glad of it. Well, there's no denying that photojournalism is an essential (and extremely cool) profession. He may not be bringing in the dough like his wife, but he clearly has a passion for what he does.
Lock's photos have been published in National Geographic, Time, the New York Times, and the Washington Post, so it's pretty clear that he's extremely well-regarded, professionally speaking. Real Housewives of Dallas viewers saw D'Andra and Jeremy celebrate their fourth wedding anniversary this season, and in an early clip from the show, D'Andra reveals that the couple's shared love of adventure and travel is part of what bonds them together. She mentions that her house doesn't look like "other Highland Park homes" and jokes that she and Jeremy call the house "The United Nations" because of all the decor they've accumulated from their international travels.
In retrospect, it's clear from the beginning that D'Andra doesn't fit the typical Dallas society mold, but viewers are only just beginning to see her grapple with that reality in Season 3.
After years (like, a decade-plus) of struggling with her mom over ownership of the family wellness and beauty company, D'Andra has finally made the decision to break out on her own. This season, she begins the process of divesting from her mom's umbrella brand and running her own skincare line Hard Night Good Morning as a standalone company. Of course, this means she loses the financial backing of her mom's much larger business, but D'Andra is ready to scale back on her extravagant lifestyle, give up her salary, and run her company using her trust fund money. Luckily, it seems like she has a super supportive husband in her corner while all this goes down.