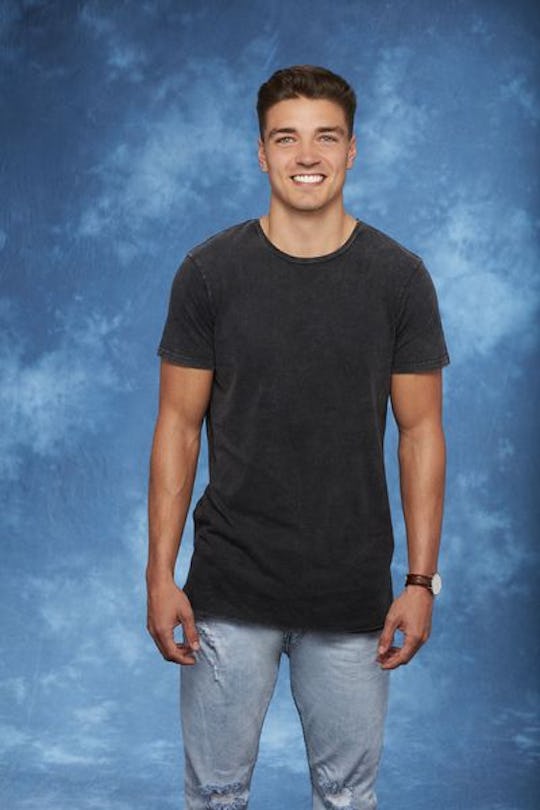 Craig Sjodin/ABC
Dean Has Made His Feelings Known About 'The Bachelorette'
As deep and abiding as is my love for The Bachelor, even I have to admit that it is a little ridiculous at times. (OK, maybe a lot.) Which makes me wonder what the actual contestants think about the show. For example, what does Dean think about The Bachelorette? Filming has stopped for this season so he's either cuddled up with Rachel, campaigning to be the next lead, or still out there looking for the love of his life. If his social media is any indication, he's all about promoting the show right now.
While many of the guys from The Bachelorette have resumed posting shirtless workout pictures or adorable snapshots of nieces and nephews back home, Dean has posted a lot of pics promoting the show... and not much else. He's posted several pictures of himself with Rachel's many other suitors (i.e., the other guys on the show), as well as some of him and Rachel, and some old family pictures with captions relating to something from the show. For example, he posted a childhood photo in honor of the upcoming hometown dates, and he posted a picture of his mother relating to when he told Rachel about his mother's death in one emotional one-on-one date. As is only fitting, it seems that Dean very much likes The Bachelorette regardless of how it plays out for him.
It's always incredible to me how much the contestants on the show seem to truly enjoy one-another's company considering the fact that they're all trying to propose to the same girl. Nevertheless, these guys seem to really like each other, at least enough to pose for goofy shots on boats in Northern Europe.
Dean adorably captioned this photo, "Always great getting to hang with [Adam] even better when he's not accompanied by his inanimate sidekick #adamjr -Everyone has been so incredibly supportive. Seriously, from the bottom of my heart, it means so much!" I'm not sure if the "everyone" mentioned here refers specifically to the other guys on the show or his friends and family back home, but Dean seems to really appreciate his experience on the show.
Even in the pictures that don't feature other Bachelorette contestants, Dean often goes out of his way to shout out the show. "Excited for: watching [Rachel] gracefully navigate her way through a sea of thirsty men vying for 5 minutes of her time. Not excited for: watching and listening to myself on TV (seriously though)," he wrote, because our boy is cute and humble.
He also maintains pretty much the sweetest, most earnest Twitter account I've ever seen from a Bachelorette contestant, in which he consistently tweets adorable things about his co-stars, and often retweets when people send him pictures of their dogs. A sampling:
It's good to know that at least one Bachelorette frontrunner is a fan of the process, even though I get the feeling I enjoy watching him on TV more than he enjoys watching himself. And now I'm suddenly really pulling for Dean to win this thing.