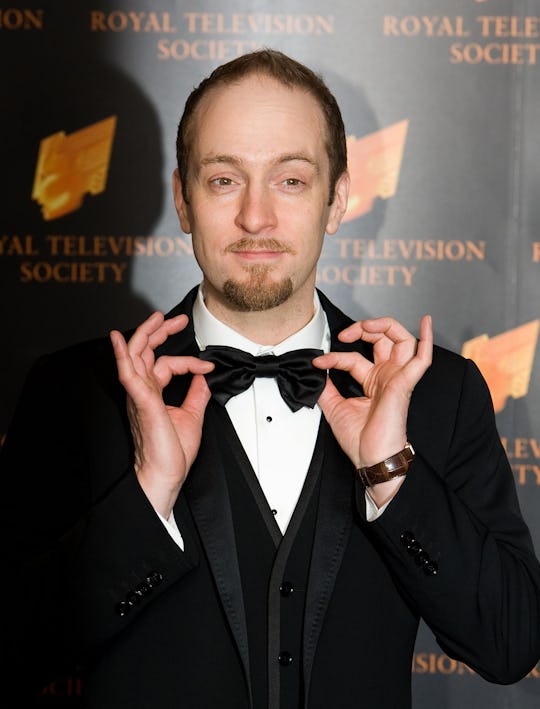 Samir Hussein/Getty Images Entertainment/Getty Images
Derren Brown's New Netflix Special Will Mess With Your Mind
If you've seen The Push, you know that Derren Brown has the ability to push people to their psychological limit. Now he's bringing his mental magic back to Netflix with The Miracle, where he plans on pushing his audiences to a whole new level. He's a household name in the United Kingdom and is now gaining a wider audience in the United States. But if you know very little about him, you might be wondering: what does Derren Brown do for a living?
Believe it or not, Brown makes his living by wowing audiences with his talent for psychological and social manipulation. Currently, along with releasing his second Netflix special, the self-described mentalist and illusionist is touring all over Europe with his award-nominated stage show, Underground. His performances usually sell out fast, and his past shows, including Something Wicked This Way Comes, Svengali, and Enigma, earned him a record-breaking five Olivier Award nominations and two wins for Best Entertainment over the last 12 years.
Brown has been a staple of British television for over two decades. He rose to fame with his television show, Derren Brown: Mind Control, in which he used his people-reading skills to get unsuspecting folks to believe and do outlandish things. He really caught public's attention with his 2003 stunt, in which he played Russian Roulette with a loaded gun on live television. Brown received tons of backlash from anti-gun and violence groups in the UK, but negative coverage just ended up boosting his popularity even more.
Since then, Brown has built a successful career through his touring, television specials, and his four magic books: Absolute Magic, Pure Effect, Tricks of the Mind, and Confessions of a Conjuror. The first two were released prior to his rise to fame and were written specifically for other magicians. The latter two are geared more towards the mass audience and provide tricks and insight into his world of magic. Most recently, Brown wrote a book about the philosophy and history of happiness called Happy: Why More or Less Everything Is Absolutely Fine which was published by the Bantam Press in 2016.
Brown recently gained a larger and more international audience with The Push, in which he is seen carefully coordinating a cast of over 70 people to socially pressure an innocent man to commit murder. While The Push was an orchestrated show revolving around one man, The Miracle, takes Brown back to the stage with a larger audience and a lot more conventional magic. In an interview with TV Magic, Brown noted that while he enjoys working in a TV format, it's the stage where he really thrives.
"The TV is great for working in locations and creating situations which would otherwise be impossible, and it's nice to still be able to perform intimate pieces which wouldn't work so well on stage," he said, "But there's none of the adrenaline or delight of working with a large, live audience of sympathetic and enthusiastic people who have paid to see me and are even excited to do so (I hope)."
In the Netflix trailer for the special, Brown is seen doing all kinds of magical stunts including levitation, hypnosis, and disappearing tricks, but don't mistake this special for your average magic show. The streamer describes The Miracle as a pretty heavy mind warp in which "Illusionist Derren Brown reinvents the concept of 'faith healing' through a series of stunts that debunk the confines of fear, pain and disbelief."
So if you are ready to have your mind blown, you can catch Derren Brown in The Miracle on June 22, exclusively on Netflix.