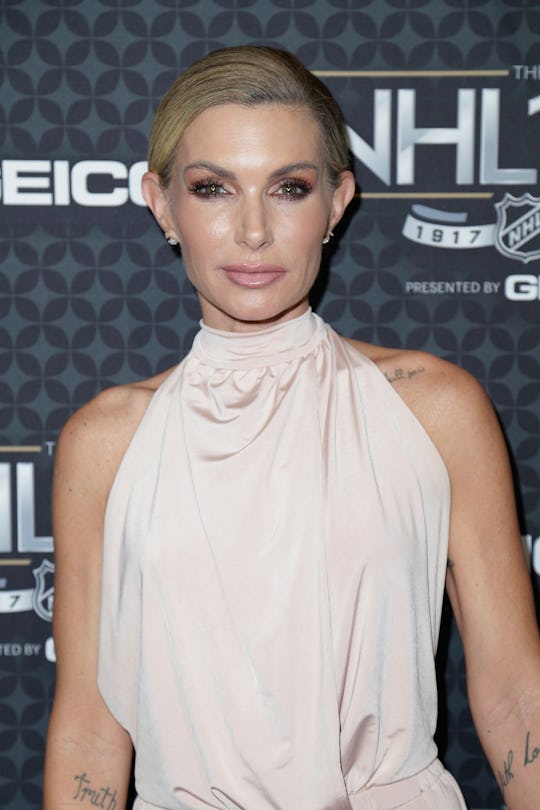 Leon Bennett/Getty Images Sport/Getty Images
Eden Sassoon Is Continuing Her Father's Legacy
Although the show is titled The Real Housewives of Beverly Hills, most of these ladies aren't actually housewives. In fact, they have their own jobs. So what does RHOBH newcomer Eden Sassoon do? Following in the footsteps of her legendary father, Vidal Sassoon, who was a famous hairstylist and beauty icon, Eden has started her own full service salon, EDEN by Eden Sassoon in West Hollywood. She also owns two luxury Pilates studios in Los Angeles.
Aside from her professional work, Eden also does philanthropic work as well. In recent years she built the nonprofit organization Beauty Gives Back in honor of her father. The goal of the foundation is to unite the hair industry with the fight to end the global water crisis. Eden has also said on the show that she wants to help people with addictions, as she's had her own battles with alcoholism and sobriety. Though she's been sober for the past four years, she lost her sister Catya, to an overdose in 2002 and has admitted her mother is also a recovering alcoholic.
Besides her professional and philanthropic work, Eden also has the best job of all: being a mom. She shares custody of her two children, Olivia and Tyler, with her former husband Tomer Devito, and they're the best definition of co-parenting goals.
On the show, fans have seen Eden juggle her multiple businesses, all while being a single mom and attempting to have a dating life. Though she's got a lot on her plate it's clear she's got her priorities in order and is killing it. While there are definitely fans that aren't that thrilled with Eden's presence on the show, the beauty mogul has gathered up a following that adores her.
She's also making her way into the group of housewives. Most recently, she sat down with Lisa Vanderpump to have a heart to heart that seemed to go well, though Lisa didn't agree with Eden's thoughts on Kim and Kyle. Eden suggested Kyle was enabling Kim's bad habits and even though Kim has said she's staying sober for her kids, Eden suggested she had the behavior of a straight-on alcoholic.
Though Eden's concerns were probably coming from a good place, she may want to stay out of it before she gets on someone's bad side. Actually it might already be too late for that. You can see Eden and all the other housewives on The Real Housewives of Beverly Hills, which airs on Tuesdays at 9 p.m. ET on Bravo.