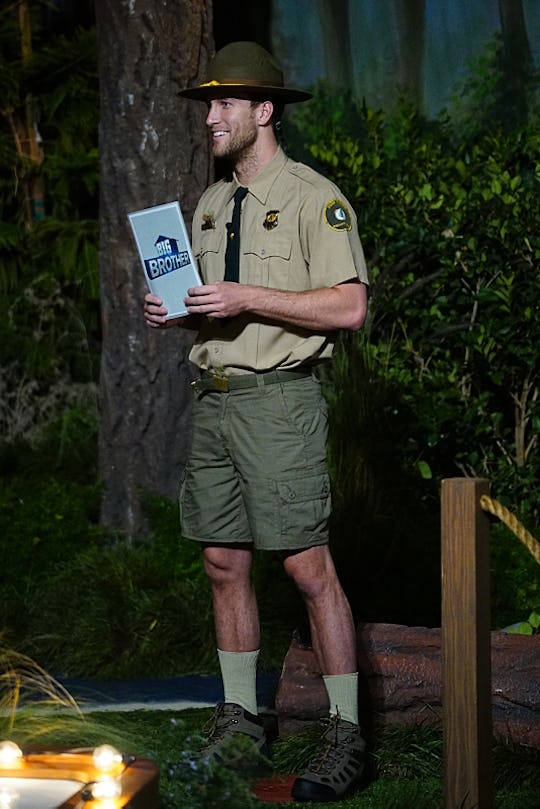 Sonja Flemming/CBS
What Does Hayden Voss Think Of Corey On 'Big Brother 18'? He's Supportive Of Nicorey
Although Nicole swore up and down that she wouldn't get into another showmance when she returned to the Big Brother house, she's somehow found herself in... yet another showmance. Since the very beginning, Nicole and Corey have been close, but their showmance may come to an end this week with Corey sitting on the block for eviction. Until then, though, many fans are enjoying watching the romance between the two, even nicknaming them Nicorey, but what does Hayden, Nicole's ex-boyfriend, think of the Big Brother showmance?
Hayden and Nicole had their own showmance during Big Brother 16 and continued dating after the show. It's unclear when they broke up exactly but it was prior to Nicole returning to the Big Brother house. Hayden hasn't said much about this season of Big Brother online, other than to show Nicole a bit of support at the start of the season. However, in an episode this season Hayden talked about his relationship with Nicole a little bit and how he feels watching this season.
"It's absolutely weird watching Nicole and her showmance action. I don't suggest it as far as trying to win Big Brother, but I'm all for doing what makes you happy."
Aw! Even though Hayden and Nicole broke up, it's so cute to see how supportive he still is of her. Even though it's probably hard for him to watch Nicole be with someone else, he still watches the show and cheers her on from home. Honestly, Nicole should just kick Corey to the curb when this season is over and get back together with Hayden. (Sorry, Nicorey fans.) They were so cute together and they're obviously still good friends. For now though it's in Nicole's best interests to keep Corey close since he and Paulie are currently the only two allies she has in the house.
Thanks to the care package she received, Nicole is safe this week, but that won't protect her next week. James, Natalie, Paul, Vic, and Michelle are currently all aligned to make sure Paulie, Corey, and Nicole all get sent to jury so Nicole needs to keep close to her allies if she even wants a chance at staying safe in the house. Hopefully she and Corey can somehow figure out how to keep each other safe.