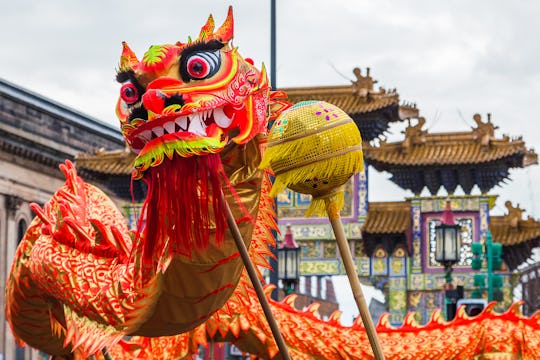 Jason Wells/Fotolia
Here's How Being Born In The Year Of The Dog Will Impact Your Baby's Personality
The Lunar New Year is almost here, and for many people across the world, it is a time of celebrations and new beginnings. Feb. 16 marks the first day of the Chinese New Year, marking the end of the Year of The Rooster, giving way for the Year of The Dog. Each Chinese zodiac has its own specific attributes, so if you are going to have a baby in the upcoming year, you might wonder what it means to be born in the Year of the Dog and how your baby's personality will be affected.
In an interview with Romper, Sifu Fazil Zafar, founder and head instructor of Hoi Fa Siu Lum, Southern Shaolin Kung Fu Academy, says that the Chinese New Year is based on a 12-year cycle, and each cycle falls under one of five elements — earth, water, fire, metal, or wood. He says that each year is associated with an animal zodiac sign, and since the Earth cycle is beginning, this new year will be the Year of the Earth Dog.
Zafar says that, according to ancient Chinese astrology, the year and elemental cycle you are born in can make a huge impact on the type of person you become. "Every animal of the zodiac has different traits," he explains, "so babies born in the Year of the Earth Dog are perceived to take on its specific characteristics."
So if you are going to have a baby in the Year of the Earth Dog, here are a few things you might notice about them, according to the Chinese zodiac.