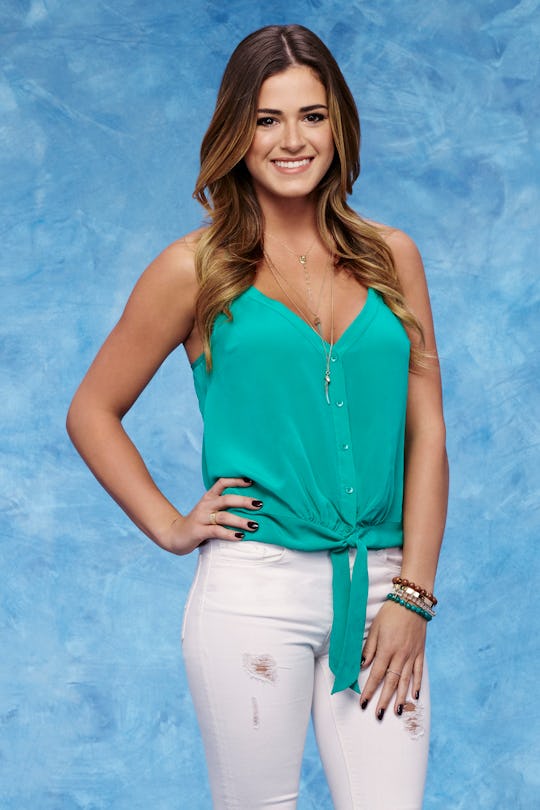 Craig Sjodin/Disney ABC Television Group/Getty Images
What Does JoJo's Family Think Of Ben? Their Interaction Looks Awkward
In early episodes of The Bachelor, it's easy to forget that the endgame is marriage. Now that only four women are left, everything's getting real. In Episode 7 (spoiler alert!) Ben sent Emily and Becca home. That means Amanda, Calia, JoJo, and Lauren B. get hometown dates. After a season of Ben evaluating the women, it's his turn to be judged by the contestants' families. And in the preview of next week's episode, it's clear that not every interaction is a positive one. What does JoJo's family think of Ben? It seems as though they may not be fans.
In the preview of Episode 8 of The Bachelor, JoJo introduces Ben to her family and says, "I can see myself falling in love with him." It quickly becomes clear that her brothers aren't so sure that the relationship is genuine. One spoke to camera: "My brother and I are protective. You know, she deserves better." The mingling and niceties seem to transition to a full-blown confrontation. As Ben looks bewildered, JoJo's brothers challenge him: "Man, you brainwashed these girls way too much. You need to take a step back." Unsurprisingly, JoJo is left in tears.
It's a bummer of a date, especially after JoJo and Ben seemingly had such a lovely time together in Episode 7. The two traveled to Chicago and were met by an invitation to hang out at Wrigley Field, according to Variety. Donning Mr. Higgins and Mrs. Higgins Cubs jerseys, the couple had a romantic dinner right on the field. After a genuine dream date, it's no wonder that JoJo would be disappointed when her family questions Ben's motives.
Of course, it's typical for boyfriends to get interrogated by their girlfriends' brothers. But, in this case, JoJo's family has reason to be skeptical. JoJo's half-brother Ben Patton starred on NBC's Ready for Love just a few years ago, according to OK! Here's the Situation. It's likely he understands precisely how manipulative reality TV can be.
JoJo's parents stay quiet in the promo. Her dad works as a gastroenterologist and her mom is a nurse practitioner, Here's the Situation reported. They may not be as close to Hollywood as their kids, but it's likely they vetted Ben just as carefully as JoJo's brothers did.
Bringing home a boyfriend can be brutally stressful; sharing that experience on national television has got to amplify the stress.