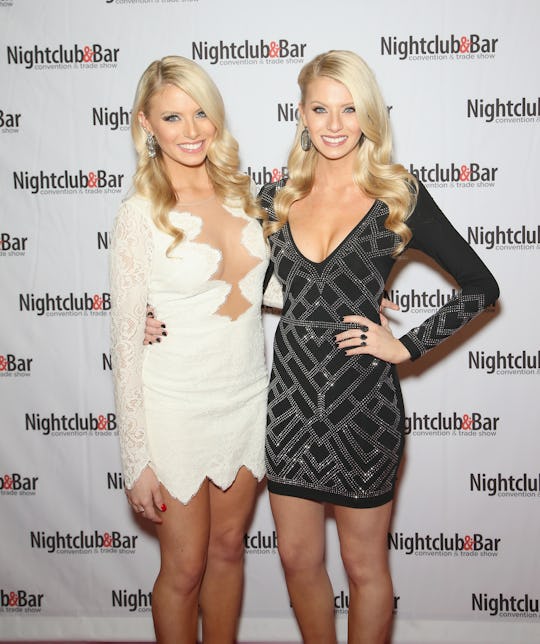 Gabe Ginsberg/Getty Images Entertainment/Getty Images
What Does Josh Think Of The Twins On 'Bachelor In Paradise'? They Warned Amanda About Him
Bachelor in Paradise has been a mixed bag for Josh Murray. He may have fallen for Amanda Stanton, but it hasn't been without its share of bumps in the road, mostly thanks to his past relationship with Bachelorette Andi Dorfman. In her memoir she delved into what happened with their relationship after the cameras stopped rolling and how it began to fall apart, due largely to Josh's allegedly controlling and often cruel behavior. Nick Viall and Evan Bass haven't been fans of Josh's on BiP, with Evan even trying to warn Amanda about Andi's allegations, but the worries are coming from all sides now. The twins join the list of people who have warned Amanda about Josh, and it's bound to make things a little tense on that beach getaway. What does Josh think of the Bachelor in Paradise twins after that?
According to spoilers (beware potential spoilers!), twins Emily and Haley share their misgivings with Amanda right before they leave the show and Josh doesn't handle it well. Apparently he loses his cool in a major way and since so many people were doubting him in the group he decides to confront pretty much everyone. Promos have shown glimpses of this showdown, but what about the aftermath?
Though Josh has yet to comment directly on what happened (he's probably waiting until after the episode airs), things don't seem to be too bad between him and the twins, judging by social media.
It's a small thing, but things appear to be cordial between Josh, Haley, and Emily – at least on Twitter. When Emily commented about sweet Josh and Amanda were when consoling Izzy post-Brettgate, both Josh and Amanda retweeted it. Amanda is still close with the twins, too, so it doesn't seem like there were lasting negative effects from the whole situation. If Josh was on bad terms with the twins, it stands to reason that his significant other wouldn't necessarily be super friendly with them either. It's just a guess, but even without an official statement, it seems like things are okay between the twins and Josh. As for everyone else? Who knows.
Dealing with concerns about your temper by losing it in front of the very people concerned is...probably not the best way to handle things. However, it doesn't seem to have dented Josh's bond with Amanda either; recently they revealed to Us Weekly that they moved in together and are happily planning for the future.
Though drama is sure to go down on BiP, it seems like what happens in paradise stays in paradise.