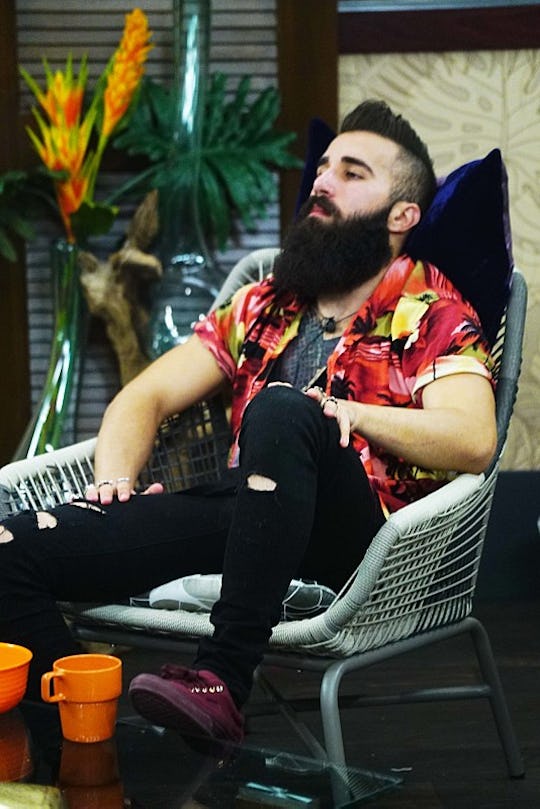 Monty Brinton/CBS
What Does Paul Win For Finding The Secret Room On 'Big Brother 18'? He Doesn't Really Know
After the reveal of the Battle Back twist to the Big Brother 18 houseguests, it was also revealed that there was another twist in the game. Production put in a secret room in the house and it was up to the houseguests to use the clues around the house to figure out where the room was. The first to find it would win a mysterious prize and the houseguests soon went to work trying to figure out where the room was, but it was Paul who put it all together. So what did Paul win for finding the secret room in the Big Brother house?
By putting all the clues together Paul was able to discover the code he needed to put into the phone in the phone booth. Once the code was in, a voice came on the phone giving Paul further directions about how to find the room. When he hung up the phone he only had five seconds to go through the tunnel that would lead to the secret room. With most of the house watching Paul tried to discreetly go through the tunnel and made a mad dash for the secret room. Once there he found an envelope that said, "Void If Opened."
Apparently there are a total of 12 envelopes in the secret room, now known as the Paris room. Each house guest gets an envelope that they can't open until they're evicted. Once evicted and sitting with Julie Chen it will be revealed if they have a one-way ticket, meaning they can't return, or a roundtrip ticket, which would allow them to go back into the house for another chance at the grand prize. Out of the 12 there is only one roundtrip tickets, so the odds are not in the houseguests favor.
Paul revealed what was in the room to the other houseguests and then gave them hints about how to find the room on their own. Now that each guest has their own envelope they will just have to wait and see if they will be saved when they get evicted. Houseguests and fans are already worried what this could mean with Frank up on the block this week and the clear target to go home. Could Frank have the roundtrip ticket? We'll just have to wait until Thursday to see.