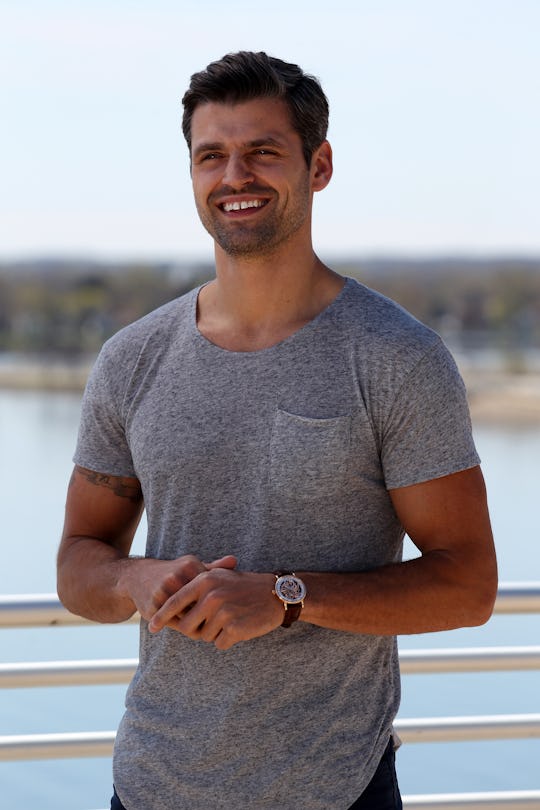 George Burns/ABC
Here's What Peter Thinks About Arie Being 'The Bachelor'
Those who followed Rachel Lindsay's love story on The Bachelorette, know that Peter Kraus and Bryan Abasolo were the final two left standing. But when Peter realized that he wasn't ready for marriage, even if he was falling for her, Rachel picked Bryan, and so far they've lived happily ever after. But since it was rumored that Peter would be the next Bachelor instead of Arie Luyendyk Jr., what does Peter think of Arie on The Bachelor? Things could have been very different had Peter been the one holding all the roses. But since he'd made it clear that he was heartbroken with the way things ended for him on The Bachelorette and that he wasn't ready for marriage, it was probably for the best. And, it seems, Peter himself thinks so too.
Ahead of the season premiere of The Bachelor Season 22, Peter's manager, Joe Yuasa, told E! News in a statement, "Peter is very happy about the way things turned out and is happy for Arie. He thinks ABC made a great choice." The statement went on to say that for the time being, Peter is focusing on his personal training business Worth Personal Training and that "He is very thankful for the opportunity he was given with The Bachelorette."
This was around the same time that Peter posted a cryptic tweet, presumably about The Bachelor, that said, "Never let fear hold you back. Lesson learned." It wasn't long after that tweet that Peter sat down with Entertainment Tonight's Lauren Zima to talk about Arie being chosen as the Bachelor instead of himself. "He seems like a good guy," Peter said of Arie. "I'm kind of jealous of the fact that he can race a car, that seems pretty cool, but no, [we haven't had any] contact."
Peter also added that although there were discussions with ABC about him moving forward with the franchise, it wasn't the right time for him. "I was still far too emotional to invest in myself into the next opportunity," he explained. "A lot of people say that I was very boring and cold on the show. No, I'm actually a very lighthearted, fun person... but when faced with these huge decisions that are based on the rest of your life, I take them very seriously."
During a Twitter Q&A Peter did back in September, when asked about his feelings of his experience with The Bachelorette and Rachel in general, he made it clear that everyone has moved on. He also made it seem like there are no hard feelings on his part about Arie being chosen as the Bachelor, especially since it wasn't a matter of being looked over, but rather Peter's own choice not to jump into another relationship so soon.
There was also a popular Twitter hashtag #NotPeter some fans have used when referring to Arie being chosen as the Bachelor for Season 22 as opposed to Peter. But really, I think fans were impacted more than Peter himself. Thanks to his business, which seems to be thriving, and his work with different charitable causes, the former Bachelorette contestant has been keeping pretty busy since the season ended. By all accounts, he's living his best life and maybe he'll pop up in the Bachelor franchise again at some point.
"I think I just have to be emotionally in the right place in my life," he said in his Entertainment Tonight interview, of being the Bachelor on a future season. "If I'm not ready, I'm not ready. I'm not out there searching for fame or attention or money, so if I were to do it, it would be because it felt truly right at that stage in my life."
Since The Bachelor premiere, Peter hasn't said anything on social media or in interviews pertaining to the latest season, but by all accounts, he seems to have moved on from any heartache he experienced on the franchise.
Check out Romper's new video series, Romper's Doula Diaries:
Watch full episodes of Romper's Doula Diaries on Facebook Watch.