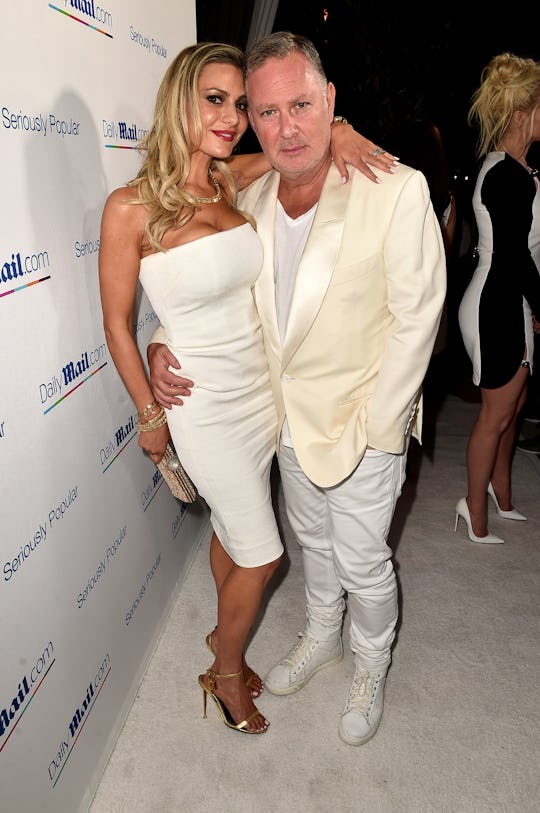 Alberto E. Rodriguez/Getty
PK Kemsley's Nickname Is Pretty Self-Explanatory
This season on The Real Housewives of Beverly Hills, we were introduced to a new Housewife, named Dorit Kemsley, along with her two children and her English husband who goes by the name "PK." So what does PK stand for exactly? Dorit's husband has a pretty simple nickname, and to be honest, there doesn't seem to be much of a story behind it. You see, PK's given name is Paul, and his last name is Kemsley, which is clearly where the PK comes from.
I'm not going to judge anybody's nickname or how they got it, but I am interested to know who the first person was who decided that PK was easier to say than just "Paul." Was it a friend? A family member? Dorit? Was it P.K. himself who gave himself the name? All we can really tell is that he seems never to actually go by Paul at all, and is referred to pretty constantly as PK on the show and by his wife and all of his friends in general. What we do know about PK is that he's kind of a big deal in his native land of the United Kingdom, but stateside, he's more famous for being the wife of the newest Real Housewife of Beverly Hills. So what else is he into?
Well, if you've watched the show then you know that PK is the manager to '80s icon and former member of the band Culture Club, Boy George. In fact, during an interview with the Daily Mail, George actually credited his recent success to PK, and spoke about his love and friendship with him. "We have become very good friends," he said. "He is a great north London Jewish boy. In some ways we had a similar journey. What we both agree on is that we love America because it's a place for second chances."
So it's clear that PK knows how to do his job and does it very well, especially considering the lifestyle the couple leads. PK bought his wife a rose gold Bentley for her birthday and also threw her a lavish party in the backyard of their 10,000 square foot home in Beverly Hills. They employ a staff of roughly a million people and they both appear to be very well dressed. So yeah, these two are doing alright for themselves, to say the least.