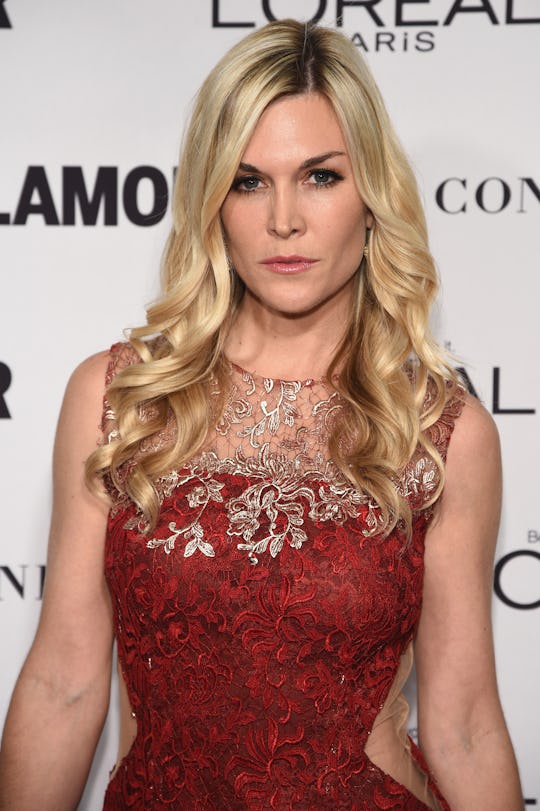 Dimitrios Kambouris/Getty Images Entertainment/Getty Images
Tinsley Mortimer Has An Impressive Resume
Since appearing on Sonja Morgan's doorstep in the second episode of Season 9 of The Real Housewives of New York, Tinsley Mortimer has spent most of her time introducing herself to the other ladies and to the viewers. She's been reacquainting herself with old haunts as she settles in the city for the first time in years. But there is something a little confusing about just what Tinsley fills her days with when she's not getting Sonja's tea sandwiches. Viewers were told that she was a former It Girl and socialite, but that doesn't explain what her current occupation is. So what exactly does Tinsley Mortimer do?
Hailing from Richmond, Virginia originally, Tinsley is what Rose Dewitt Bukater's mom would consider "old money." Her family, the Mercers, have been wealthy for generations and can reportedly trace their lineage to Thomas Jefferson and James Madison. When Tinsley married Topper Mortimer, she doubled those old school connections. Disposable income and perfect blonde curls made her an ideal It Girl once upon a time, and Tinsley was able to parlay that fame into invitations and collaborations. Her time in the public eye seems to have made event planning and fashion collaborations a natural fit for her, though that has changed over the years.
Tinsley started off as an event planner for Harrison & Shriftman, then a beauty assistant at Vogue, before joining event committees for the Museum of Natural History and Central Park Zoo. She had a Japanese handbag line with Samantha Thavasa, then her own Japanese clothing line, Riccime by Tinsley Mortimer. She was a brand ambassador for Dior (earning her own lipgloss color, Tinsley Pink) and had a short-lived reality show called High Society. She even has some writing credits, too: a novel called Southern Charm (not to be confused with the Bravo show of the same name) and a section contributed to The Park Avenue Diet. But all of that is in the past. What does Tinsley do now?
When she first left New York for Palm Beach, Tinsley took a job planning events for a tax company. Then she launched a new line of housewares with Pop Culture Living, which appears to be available currently through retailers like Wayfair. Aside from managing that, getting back into the public eye on RHONY seems to be Tinsley's main gig. If her time on the show is successful, then that's sure to lead to more opportunities along the way.