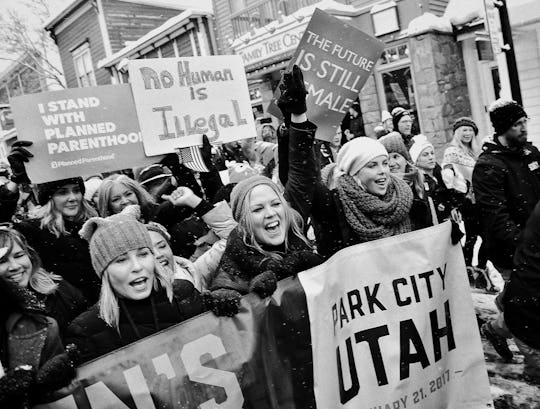 Michael Loccisano/Getty Images Entertainment/Getty Images
What Women's History Month Is Really About
In case you didn't know, March is Women's History Month. Don't be embarrassed if you didn't know — a lot of schools tend to skip over this in the history classes. That being said, you don't need a designated month to recognize the impact that women like Eleanor Roosevelt, Rosa Parks, Sonia Sotomayor, and Malala Yousafzai have had on society throughout history. But in case you were curious about the origins of this monthlong observance of girl power, you may be wondering, exactly what does women's history month celebrate?
Though women have been doing amazing things since the beginning of time, you may be surprised to learn that Women's History Month is a relatively new phenomena. Before women had an entire month to celebrate their achievements, the Socialist Party organized the first Women's History Day back in 1909, according to TIME magazine. The day was intended to honor the anniversary of female garment workers in New York City organizing a strike against poor working conditions. It only took two years for the celebration to gain ground in Europe and around the world.
Although the popularity of Women's History Day spread, some felt that one day was not enough to properly honor women. Some women's rights activists in America strongly believed that women's achievements were largely ignored by history. According to History.com, the school district in Sonoma, California organized the first weeklong women's celebration , which included a parade and essay contest in 1978. The idea began to gain popularity around the country, and in 1980, President Jimmy Carter signed a Presidential Proclamation, recognizing March 2 to 8 as National Women's History Week, according to the National Women's History Project. As a result, public schools around the country began to make a concerted effort to incorporate studies of women's achievements into their curriculum.
The National Women's History Project continued their lobbying efforts for a longer celebration, and in 1987, the United States Congress officially designated March as Women's History Month, according to History.com. As the official Women's History Month website mentioned, presidents have issued proclamations of March as Women's History Month since 1995.
So be sure to make time this March to honor the contributions women have made to history, including those in your own families and communities. As women continue to break records and break down barriers, the rest of the world will hopefully begin to realize that women's history is important to everyone.