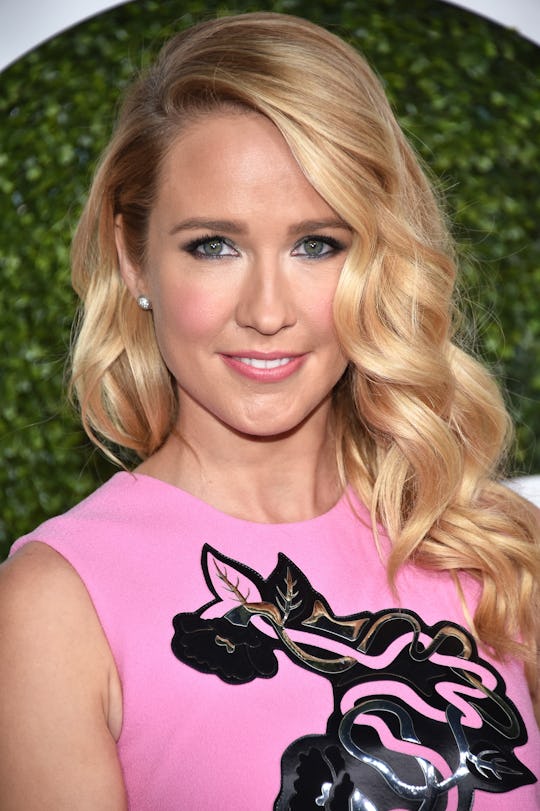 Mike Windle/Getty Images Entertainment/Getty Images
What Else Has Anna Camp Been In Besides 'Kimmy Schmidt'? The Star Has Had A Great Career
Season 2 of Unbreakable Kimmy Schmidt introduces several fresh faces and new characters, with many of them played by talented comedic actors in cameos. Actress Anna Camp shows up to play an Upper East Side mom who has a little bit of a rivalry with Jane Krakowski's Jacqueline. Camp's Deirdre Robespierre is the envy of every other rich socialite mom, with her effortless style, incredible hair, and perfume that smells like summer — sorry, pre-fall. Camp totally captures Deirdre's backhanded pleasantries as well as her stifled intelligence; it's impossible to tell how much of her interest in Jacqueline is genuine, mean-spirited, or just because she needs something to fill her time. If seeing Camp on the show made you want to see more, then luckily you have a whole lot of options. So what else has Anna Camp been in besides Unbreakable Kimmy Schmidt?
Camp has had small appearances in everything from Mad Men (remember her as the blonde Don dated post-first divorce?) to Glee, as well as The Office, The Good Wife, The Mindy Project and How I Met Your Mother. She's worked steadily through the years, though not always with the recognition she deserved. That changed when she got a couple of notable parts that made people take notice.
First came her role as Sarah Newlin on HBO's True Blood. Sarah was an anti-vampire evangelist married to the leader of the Fellowship of the Sun cult who had an affair with Ryan Kwanten's Jason Stackhouse. Camp's performance as the character was so well-received that her part grew, resulting in her return after several seasons worth of absence. Towards the end of the series, Sarah's blood was the cure for vampire disease Hep-V, making her the unwitting savior of the people she had hated for so long in a twist of irony. (Not that Sarah was a willing savior, of course.)
Then there was Pitch Perfect. The film about all-girls college a cappella was a surprise hit, and Camp co-starred as tough leader of the Barden Bellas, Aubrey Posen, who ruined the group's chances when she projectile vomited on stage in a scene no one was likely to forget after seeing it. Aubrey played into the kind of character that has become something of a trademark for Camp, the uptight, not-so-nice girl that you hate to love and love to hate.
Camp has been able to parlay her comedy chops into an enviable career, and here's hoping there's more to come for the actress, especially after her fantastic turn on Kimmy Schmidt.