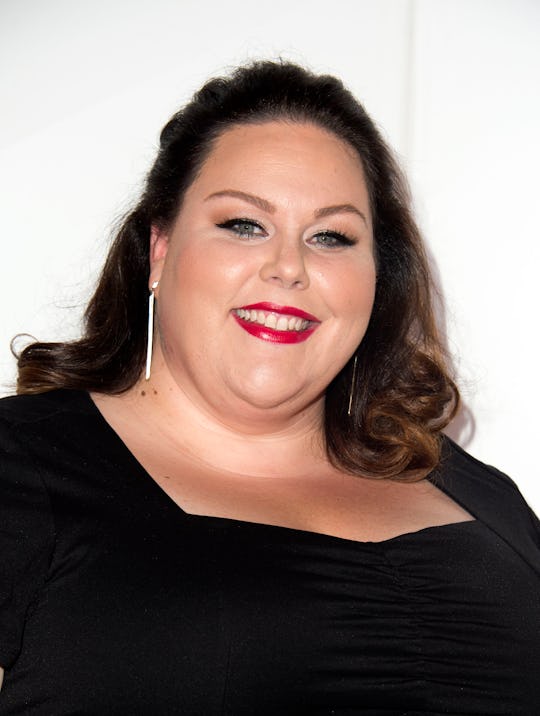 VALERIE MACON/AFP/Getty Images
What Else Has Chrissy Metz On 'This Is Us' Been In? Kate Is An Inspiring Character
NBC's new drama This Is Us, is unique for a number of reasons, not least of which being that it features a plus-sized woman as one of it's main characters. Hollywood is kind of known for its fat-phobia, so it is definitely refreshing to see different body shapes on television for a change. While the character, named Kate, has so far been focused on losing the weight, the actress who plays her seems to enjoy the opportunity she has here to represent plus-sized women on screen. This is her biggest role yet, but she is far from a new comer. What else has Chrissy Metz been in? There are a few things you might recognize her from.
Aside from the starring role in This Is Us, Metz is probably best known for playing Ima "Barbara" Wiggles in American Horror Story. But as she aid in an interview with Refinery 29, she's been in the business for 11 years. Her first role in a major show was a bit part in HBO's Entourage playing "Counter Girl" in 2005. If only she knew that 11 years later she'd have her face on billboards as the main character in a major network show.
This is us centers around a group of people who all share the same birthday. Metz's character Kate is a woman struggling with her weight and trying to lose it. She has a twin brother, a handsome actor who wants to be seen more as "actor" and less as "handsome." Hopefully Kate's storyline will evolve beyond just her issues with her size, and the fact that she's got a serious love interest is already a huge step in the right direction. Too often television tends to use large-than-sample-size bodies as a punchline, and very rarely illustrate these characters as actual dynamic people. While Kate's weight-loss struggle has already been decried as one-note, it is still very real. And it is something that every plus-sized woman who has been exposed to our society's rigid notions of female beauty and expectations (and the phrase "plus-sized" come to that) struggles to overcome. Embracing one's body is never easy, especially when it feels like the world in general is encouraging the shaming.
While Kate's weight is likely to continue to be a part of her journey throughout the show, I have faith that it will show a dynamic, human portrayal of it, and let Kate be a dynamic person, and not a punchline.