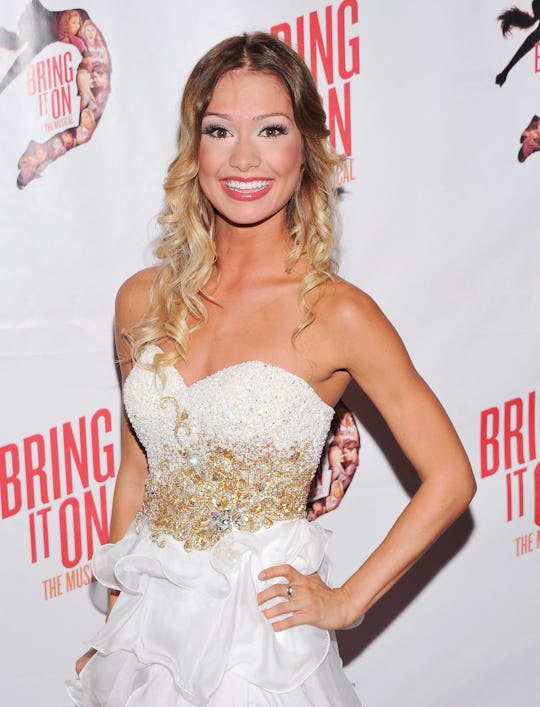 Stephen Lovekin/Getty Images
What Else Has Elle McLemore Been In? The 'Grease: Live!' Star Is An Up & Comer
On Sunday night FOX wowed fans and haters of Rydell High alike with their phenomenal take on the generational hit, Grease: Live! The three-hour live musical featured all the hand-jivin' any Grease fan could hope for, and was ripe with tons of memorable moments (Vanessa Hudgens as Rizzo was an instant hit, and fans loved the fresh, fun take on the Pink Ladies and the T-Birds). Even between all of the high-profile headliners, there was one character who, it felt, got an instant makeover in the 2016 reboot. Elle McLemore was a huge hit as "nerdy" girl Patty Simcox, and if you're wondering who Elle McLemore is and what she's acted in, you're not alone. The Grease: Live! star is a major up and comer, and I love the spin she put on Simcox's character.
According to IMDb, Grease: Live! isn't McLemore's first foray into the world of TV. She's been in Army Wives, Los Americans, The Middle, and The Suite Life on Deck. But that's nothing compared to her Broadway experience. According to Broadway World, McLemore had roles in Broadway's Bring It On and the off-Broadway hit, Heathers (yes, that's the musical version of the 1988 cult classic.) Though none of those were starring roles, they were enough for McLemore's acting chops to earn a role in Grease: Live! as the nerdy, somewhat annoying, Simcox character. Prior to tonight, Simcox was always dubbed the "uptight cheerleader." Everything from her demeanor to her costume in the '78 film edged Simcox existed to highlight the fact that she was definitely not in the popular crowd, which Kenickie (be still my heart. Kenickie, y'all.) only solidified by slipping a frog into her purse:
But McLemore's fresh take on the character couldn't have been further from that type of portrayal. Simcox was likeable (and it wasn't because she sacrificed being smart), but McLemore provided depth and heart to the role — and fans instantly loved it:
Going to go out on a limb here and say that McLemore's going to be a household name soon enough. And after tonight, the honor is well-earned.