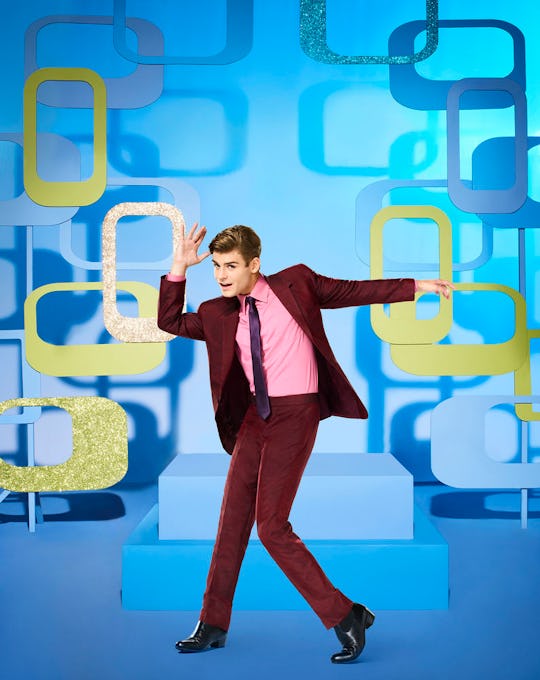 Andrew Eccles/NBC
What Else Has Garrett Clayton Been In? 'Hairspray Live!'s Link Larkin Will Win Hearts
Hairspray, at it's core, is about self-love and loving others for who they are. But that doesn't mean there can't be some romantic stories intertwined into the plot. One of the biggest relationships in the show comes from Tracy and Link, two teens who dance into each other's hearts. The two young stars will surely catch the attention of viewers, even having some ask what else Garrett Clayton from Hairspray Live! has been in. Well, unlike his counterpart who plays Tracy, Clayton is actually not that new to the Hollywood scene. In fact, he has a pretty respected resume for someone his age.
Link Larkin was written to be a teen heartthrob. He is constantly swooning, winking, smirking, basically doing whatever he can to get the Corny Collins viewers to love him. Clayton, who takes on the role, knows a thing or two about having a huge fanbase. The young star has been working since 2008 (he's 25 years old), and has shown no sign of stopping soon. There is no doubt that once Hairspray Live! airs he'll be on the map for everyone watching (and there will be millions watching). No pressure at all, Clayton. Totally casual.
Since he started almost a decade ago in the industry, the Michigan-born actor has starred in many movies and TV shows. He played Tanner in Teen Beach Movie and Teen Beach 2 (a huge Disney film). He also starred in The Fosters as Chase Dillon. You may also recognize him for roles in The Real O'Neals, 100 Things to Do Before High School, Jessie, King Cobra, Elephant Kingdom, and Welcome to Willits. He's definitely not a newbie, that's for sure.
There is no doubt that Hairspray Live! will only launch his already successful career further into the stratosphere. Not only is a live musical a great way to show your capabilities, but it will also put him in front of millions of people that may not be tuning into Teen Beach Movie and more. Plus, look at some of the stars he gets to work besides. He is literally working along side some of the biggest stars — on stage, and on screen.
That hair swoop certainly doesn't hurt his star power.