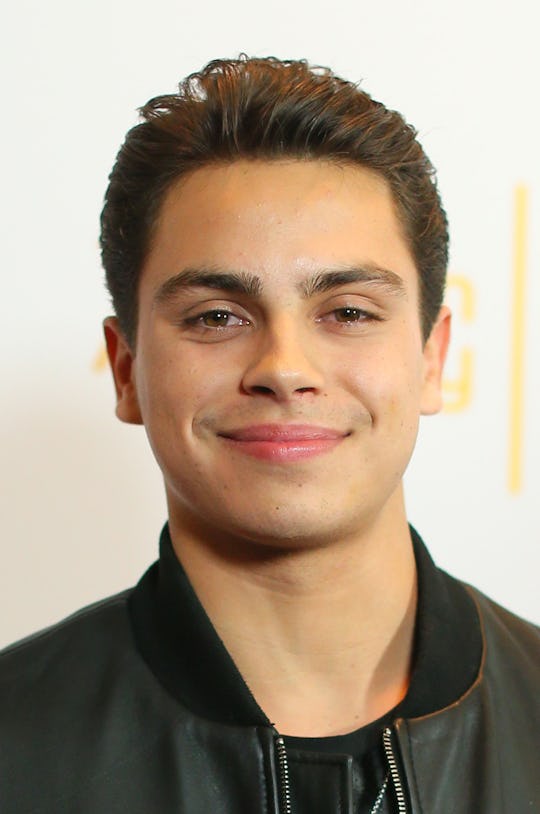 Mark Davis/Getty
What Else Has Jake T. Austin Been In? The 'Dancing With The Stars' Star Has A Long Resume
Perhaps the youngest cast-member of Season 23 of Dancing With the Stars is actor Jake T. Austin, at age 21. Though quite young, this actor has been around for the past 13 years, playing some pretty big roles in TV. What else has Jake T. Austin been in? Well he got his first big break in 2005 when he was just 11 years old, playing the voice of Diego, Dora's cousin on Dora the Explorer.
Austin was born in New York City in 1994 to a father of Polish, English, and Irish ancestry, and a mother who is of Puerto Rican, Argentinian, and Spanish descent. Though Austin embraces his Puerto Rican heritage, he admits he's not fluent in Spanish. Austin's most recent role before embarking on this Dancing With the Stars extravaganza was playing the part of Jesus Foster on The Fosters. Following his character's car accident at the end of Season 2 of the popular show, Austin decided to leave, leaving many fans panicked that the character had been killed off. It turns out that the role has simply been recast, and Austin is going to be pursuing other projects now that he is no longer a part of the fictional Foster family.
Before he was a Foster, Jake T. Austin was famous for playing Selena Gomez's little brother on the Disney Channel series Wizards of Waverly Place, a role he played for five years. Before this, he voiced the character Fernando in the animated movie Rio and its sequel Rio 2. And, of course, he was the voice of Diego on Dora the Explorer and it's spin-off Go, Diego, Go! for many years. He may be very young, but Austin is an old pro at this acting thing.
Many fans were surprised by his decision to leave the show The Fosters after just two seasons. Austin himself has not spoken publicly about the exact reasons for his departure, although it would be understandable if the actor was ready to move on from teen roles.
Now, he is on to bigger and better things, apparently starting with a rumba (or something) on stage with his pro-dancer partner Jenna Johnson. In my opinion, it's something of a surprising move for an actor so young, but I can't say I'm not excited to see what kind of moves Austin is about to spring on us.