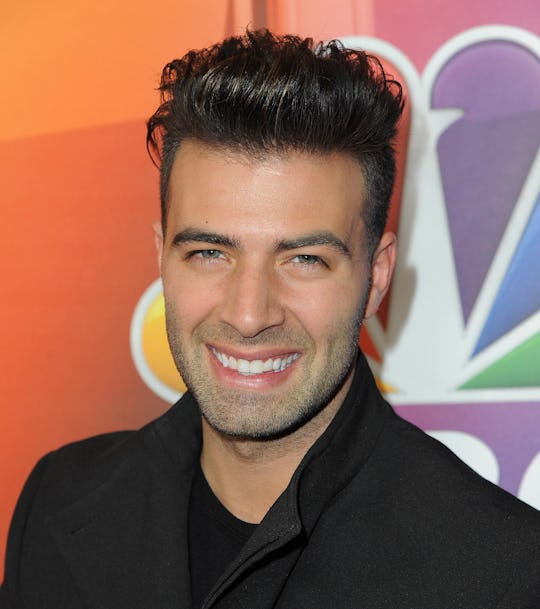 Angela Weiss/Getty Images Entertainment/Getty Images
What Else Has Jencarlos Canela Been In? 'The Passion' Isn't His First Role
Though he's gearing up for what could be, arguably, his most important starring role this Sunday, Jencarlos Canela's acting chops extend much further than his portrayal of Jesus in Tyler Perry's The Passion. So, if it isn't his first rodeo, what else has Jencarlos Canela been in? Well, a lot of other things. For starters, he's co-starring alongside Eva Longoria on the much-beloved series Telenovela, where he was handpicked by Longoria to star alongside her. He told the Los Angeles Times: "then one night I get a call from Eva. She explained to me in depth about what the show was about and she said Xavier is a singer and he also acts and he's from the soap opera world and he's based in Miami and he's going to be my love interest. I was like, excuse me? What was that last part you said? You could have started there. Let's do this."
But Canela's accolades don't just stop there, either. The Miami-born actor is also a singer and songwriter with a very active and vocal following in the Latin community, according to the Los Angeles Times. Prior to his work on Telenovela with Longoria, Canela had a pretty successful television career, starring on: Pasión Prohibida; En ausencia de ti, Mi Corazón Insiste... en La Volcán; Más sabe el diablo: El primer golpe; Hunted by Night; Más sabe el diablo; Doña Bárbara; and Pecados Ajenos. But as he prepares his portrayal of a 2016-style Jesus on Perry's The Passion, Canela told TVLine.com that we shouldn't expect the same style storyline that we're used to.
It's the biggest story ever told — and so many people know it in a certain way. And when the word 'change' comes up in our lives, we naturally fear it, but only because we don't know it. This production looks different, but the essence of the story and what it's about hasn't changed at all. I could try to explain that for 30 seconds or 30 minutes, but you really have to see it to believe it with your own eyes.
Fans of Canela who don't identify as religious needn't worry about what they'll get when they tune in on Sunday night's live event. Canela shared with TVLine.com some of his own reservations about the live special and how this version will be very different than all the others that've come before it. "I have so much respect for the symbol of the cross — but sometimes when I walk into church and see the image of Jesus nailed to the cross, I wonder, do I need to constantly be exposed to that to remember what my Father did for me?" The cross truly represents hope, love and peace. When you see this huge cross being carried through the city by this diverse group of people — all with real testimonies — that is God. We are God." Sounds interesting, right?
Even though that might leave some skittish, I'm pretty interested to see just how Perry's adaptation will come off, especially with someone as skilled as Canela at its center.