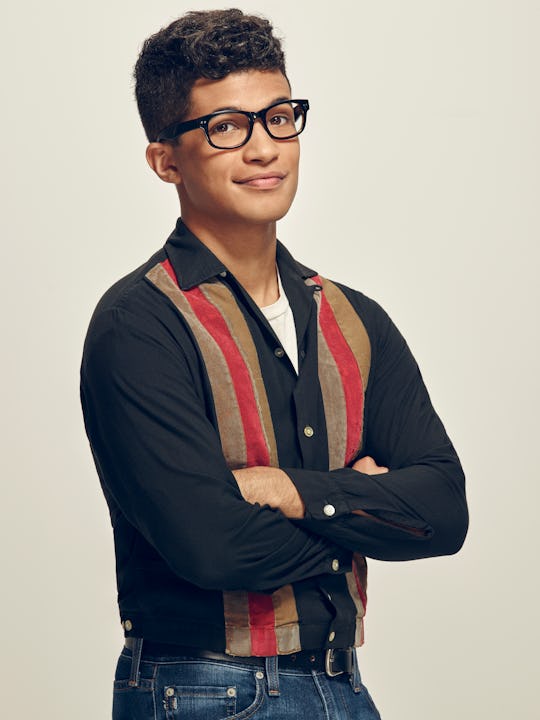 FOX
What Else Has Jordan Fisher Been In? Doody In 'Grease: Live!' Just Became A Star
Sunday night's airing of the live television musical Grease: Live! came with all the moments we loved in the original 1978 film. We got a taste of "Beauty School Dropout," met a Sandy from Utah, were stunned by Vanessa Hudgen's take on Rizzo (a day after her father's passing, no less), and had so much Aaron Tveit (but never enough Aaron Tveit) that the Internet needed to give itself a timeout. The casting was on-point and exciting, and that's in huge part to FOX's ability to cast the roles accurately. One casting choice I absolutely loved? Jordan Fisher, who played Doody in the live musical. Doody was instantly adored, but it left lots of us (like, uh, me, right here, feverishly drooling after his guitar-wielding skills and velvety voice) wondering: Who is Jordan Fisher and what else has he starred in, because Grease: Live!'s musical man was a total heartthrob. According to FOX's site, Fisher began his acting career by "training and performing at Red Mountain Theatre Company in his hometown of Birmingham, AL."
Fisher's got a detailed history in the acting realm, according to IMDb, with TV roles that include Liv and Maddie, The Thundermans, iCarly, The Hustler, Disney XD's Skyrunners Testimonials, and most recently, Teen Wolf. Though he's "been around the block" (do people even say that anymore or am I stuck at Rydell, you guys?) in the acting world, I don't think it's totally unfair to quantify his role as Doody in FOX's live musical as a yuuuugeeeee character maker:
Here's hoping we see more of Fisher, and hear more of his magical voice soon.