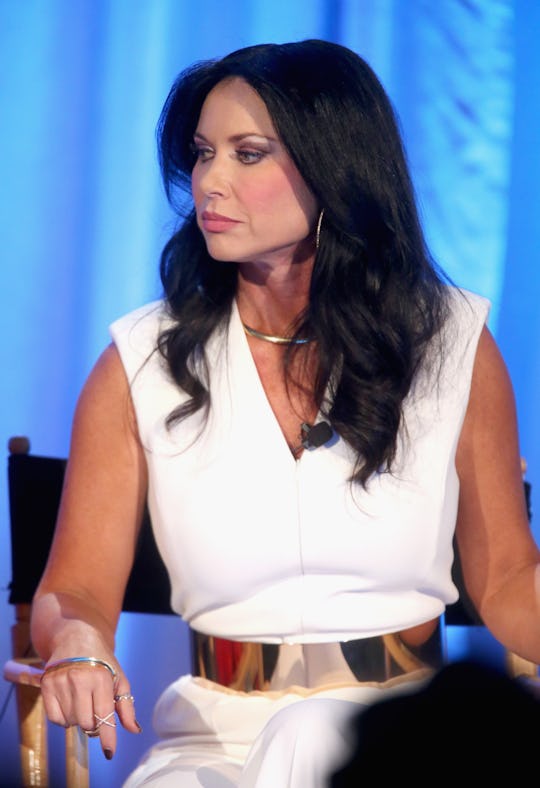 Frederick M. Brown/Getty Images Entertainment/Getty Images
What Else Has LeeAnne Locken Been In? You Might Remember The 'Real Housewives' Star
Almost every iteration of the Real Housewives has featured an actress or two, though Lisa Rinna and her famous haircut are probably as famous as they've gotten. New Real Housewives of Dallas star LeeAnne Locken is another name to add to the list. She's had a ton of bit parts in movies and television, though reality TV is where she's made the biggest mark — RHOD will be her third reality show so far. Thanks to her myriad of minor appearances across a ton of mediums, her face might be familiar to you even if you hadn't learned her name until now. So, what movies has Real Housewives of Dallas star LeeAnne Locken been in?
Though she has almost twenty credits to her name as an actress, most of the parts LeeAnne has plays have titles like "news anchor" and "girl at pool" — not exactly starring roles. An early film role of LeeAnne's was 1987's My Best Friend is a Vampire, where she played a cheerleader opposite Robert Sean Leonard (a.k.a. Wilson on House). One of many '80s supernatural teen flicks (Teen Witch reigns supreme, obviously), it's campy fun if not particularly memorable. She was also one of the contestants in Miss Congeniality, where she played the blonde Miss Nebraska (spot her at the far left).
Despite not having a huge amount of success as a movie actress, LeeAnne has really found a home in reality television. She first appeared in the TV Land modeling series She's Got the Look where models aged thirty-five and older competed for the top prize. LeeAnne followed that up with Big Rich Texas, where she appeared as a board member to represent the charity The Fashionistas, which supports up-and-comers in the fashion industry. It was good training ground for RHOD, proving that LeeAnne is both totally comfortable with the cameras and ready to deal with any craziness that comes her way.
Like many Housewives, LeeAnne is not actually a housewife; she has a boyfriend, Rich, but isn't married. She also works steadily outside the home — though by now she appears to have given up acting in favor of volunteering for and working with charities. She's known to have a big personality that can sometimes rub people the wrong way; during She's Got the Look, the president of Wilhelmina Modeling, Sean Patterson, said to her, "That big personality may work for you in your life, but as a model, if you've got a personality that's too big — you're gonna annoy the hell out of people." Sounds like the perfect fit for the Real Housewives.