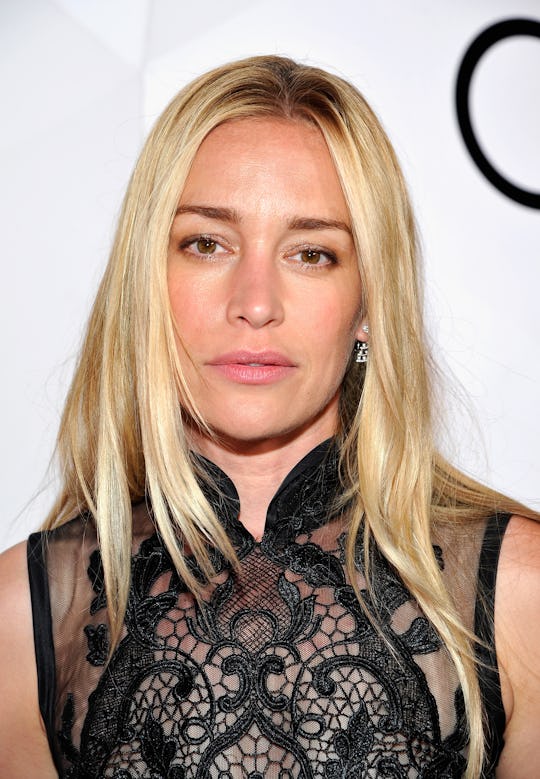 John Sciulli/Getty
What Else Has Piper Perabo Been In? The 'Notorious' Actress Has A Very Long Resume
Piper Perabo is set to headline a brand new show called Notorious coming to ABC this fall, slipping right into Scandal's enviable spot, at 9pm on Thursdays. Perabo stars as a cunning news show producer, who has a symbiotic (co-dependent?) relationship with a suave criminal defense lawyer played by Daniel Sunjata. If you're looking at Perabo and thinking my, she looks familiar, but can't quite put your finger on it, I'm here to help. What else has Piper Perabo been in? The short answer: a lot of things.
Perabo has been in the business a long time. Her first role was in the 1999 critical and commercial disaster Whiteboyz. Her breakout role, however, was a year later starring in the classic Coyote Ugly, as the small town aspiring singer/songwriter who takes a job pouring shots while dancing on the bar at New York City's Coyote Ugly saloon in order to pay her bills. This film was also a critical failure, but it was highly entertaining and in the following years has become something of a cult favorite. It was also the film that launched Perabo's Hollywood career. From Coyote Ugly, Perabo moved on to bigger and better films, eventually headlining her own network show. Headlining her second network show, actually.
After Coyote Ugly, Perabo starred in several big budget blockbusters, including Cheaper By the Dozen, The Prestige, Because I Said So, and Looper. She got her first taste of silver screen success playing main character Annie Walker who is a renegade CIA agent on Covert Affairs, which ran for four years from 2010 to 2014. These days, Perabo is playing yet another brilliant professional, using her unique talents as a television producer to manipulate guests on her news show to create the best headline grabbing soundbites. Early reviews of the show are drawing comparisons to Scandal, as well as another new show this fall, Conviction, and drawing heavily from Shondaland influence. None of this sounds at all bad to me, and I can't wait to see what sort of shenanigans Perabo gets up to in this drama.