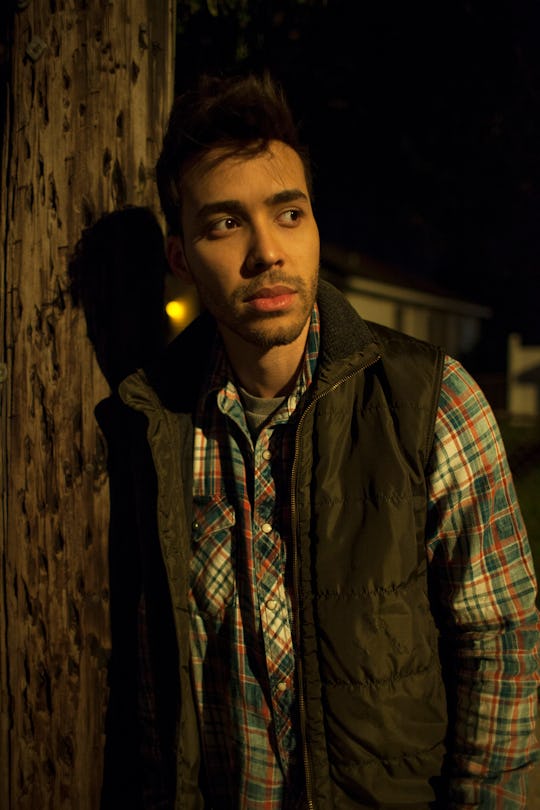 Michael Becker / FOX
What Else Has Prince Royce Been In? 'The Passion' Star Is New To Acting
Fox and Tyler Perry are bringing a a two-hour musical event to Sunday night with The Passion. Just in time for the forthcoming holiday, The Passion tells the story of Jesus Christ's last hours on Earth, including those who betrayed him, who tried him, and those who denied him. In the 2000-year old story, Jesus was denied by Peter three times "before the rooster crowed," after being arrested by the Temple guards. Prince Royce will play Peter on The Passion, and while the actor doesn't have a ton of acting experience, his background in music greatly makes up for it.
Although the story has been told many times, The Passion will take an old story that has traveled over generations and kick it up a notch with modern touches. Set in the present day, the cast and producers will recreate the story with songs from Katy Perry, Jewel, and Whitney Houston (to name a few). That's where Prince Royce comes in — the Latin recording artist has no shortage of musical talent. Throughout his career, Prince Royce has had four studio albums and many singles that have reached success on the Billboard 200 charts, he has received 20 Latin Billboard awards, and even contributed a song to Furious 7. According to Billboard, he is one of the most successful Latin stars in the market, and recently toured with Ariana Grande during her The Honeymoon Tour.
Despite his major success in the music industry, Prince Royce isn't nearly as well-versed in acting — but that just means it is yet another industry for him to dominate. The performer has not been in much, most of his previous credits are as himself.
But, that will all change when Royce takes on the role of Peter on Sunday's live event. After his sure-to-be breakout role, expect to see more of the performer. In early March, Variety broke that Royce would be joining the Hulu series East Los High for the fourth season. Royce is set to play Vincent, the coach of Jefferson Park Dance crew.
Clearly this is just the beginning of Royce's acting career. And what a place to start — retelling the story of Jesus of Nazareth.