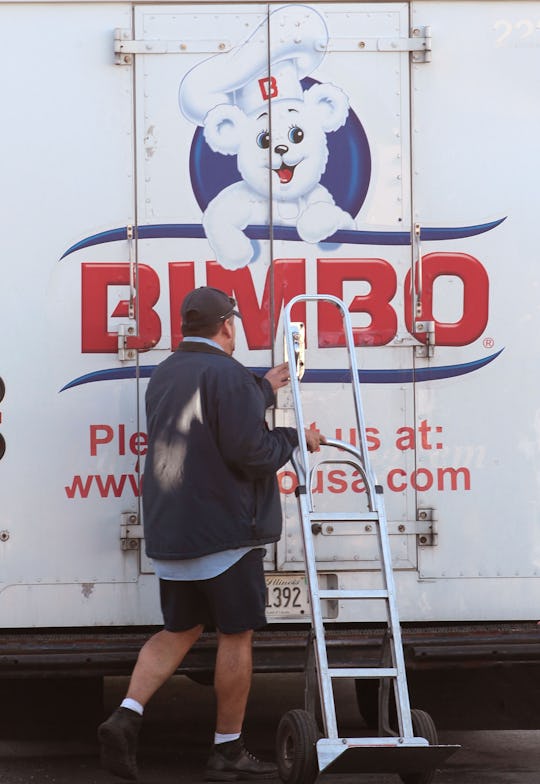 Scott Olson/Getty Images News/Getty Images
What Entenmann's Muffins UPC Codes Have Been Recalled? Parents Should Check Packages
It's always important to remain informed on company recalls. In this week's case, Bimbo Bakeries USA, Inc. has issued a voluntary recall for some of its Entenmann's muffins food products. The company provided details on which Entenmann's muffins UPC codes have been recalled. Its recall statement includes a recommendation that customers check their food item's UPC codes.
In a statement released on Wednesday, Bimbo Bakeries USA, Inc. announced it initiated a voluntary recall of select Entenmann's Little Bites in various states. The recall was due to a presence of small pieces of plastic found at a contract manufacturer in Illinois, according the release. Below is the list of the recall items and their respective UPC codes:
Entenmann's Little Bites Fudge Brownies – 5 pack (Net Weight9.75 oz.). UPC Code: 7203001342
Entenmann's Little Bites Chocolate Chip Muffins – 5 pack(Net Weight 8.25 oz.). UPC Code: 7203001353
Entenmann's Little Bites Chocolate Chip Muffins – 10pack (Net Weight 1 lb. 0.5 oz.). UPC Code: 7203002111
Entenmann's Little Bites Variety- 20 pack(Fudge Brownies, ChocolateChip Muffins and BlueberryMuffins – Net Weight 2 lb. 2.5oz.). UPC Code: 7203001799
The recalled items are affected in a number of states where they were distributed. Consumers can confirm the distribution states by reading the company's voluntary recall statement. It's also important to note that the recalled items have "Best By" dates of Oct. 8, 2016, except for the Entenmann's Little Bites Variety 20 pack, which has a "Best By" date of Sept. 24, 2016. All of the recalled items have the "Best By" code 3098.
According to Bimbo Bakeries' statement, the recalled items listed above are the only affected Entenmann's products:
The company announced the recall after receiving consumer reports of plastic in product. One injury was reported. FDA has been notified on this voluntary recall. All recalled products are being removed from store shelves. No other Entenmann's products are affected.
Many consumers, and parents alike, have taken to social media to help spread the word about the recall. The recalled muffins and brownies appear to be popular snack items, so the more information that gets out there, the better. Some have noted on Facebook that their food items were in fact a part of the recall.
"All [three] of my boxes of chocolate chip muffins from Burlington Walmart were on the list," one Facebook user noted.
Bimbo Bakeries recommends that consumers dispose of the food items that have the recalled UPC codes. Consumers can also return the recalled items for a full refund. The company can be reached for questions at 1-800-984-0989.