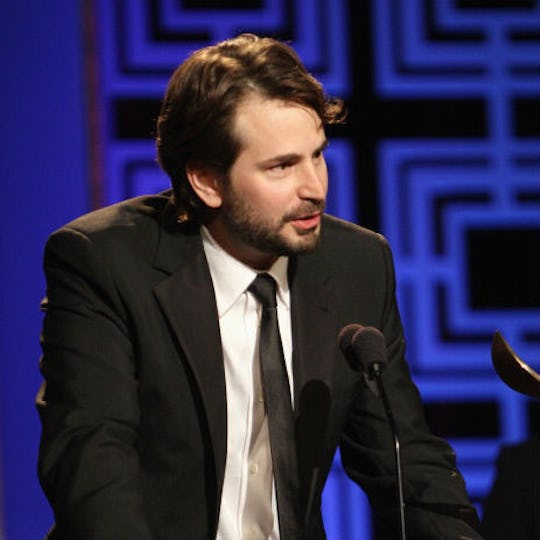 What Films Has Mark Boal Made? The 'Serial' Season Two Collaborator Is No Stranger To The Film World
For Serial's second season, producer Sarah Koenig is collaborating with filmmaker Mark Boal to bring another suspenseful drama to viewers' ears. The newest edition of the podcast explores the recent life of Bowe Bergdahl, the soldier-turned-POW who is one of the most controversial figures in recent U.S. military history. It turns out Boal might be the perfect person to help tell Bergdahl's story. But even though fans are asking plenty about the story itself, many are wondering what other films Mark Boal has made.
Mark Boal is only 42-years-old, but he's already produced two major war films. According to IMDB, Boal both wrote and produced The Hurt Locker and Zero Dark Thirty. 2008's The Hurt Locker examines an army bomb squad at work in Iraq and starred major actors including Jeremy Renner, Anthony Mackie, and Ralph Fiennes. The movie won six Oscars including Best Motion Picture of the Year, Best Writing, Original Screenplay, and Best Achievement in Directing (making Kathryn Bigelow the first female winner of the category.)
Boal followed that success with 2012's Zero Dark Thirty. The movie tells the story of how Seal Team 6 killed Osama bin Laden. It didn't quite match the success of The Hurt Locker at the Oscars (winning only for Best Achievement in Sound Editing), but it did score a leading actress nod for Jessica Chastain and nominations for screenplay, editing, and Best Motion Picture of the Year. Before his two Oscar-winning films, Boal wrote the story for In the Valley of Elah, a 2007 movie starring Tommy Lee Jones and Charlize Theron that centered on an Iraq veteran's disappearance.
In light of his military-themed filmography, Boal is uniquely positioned to tell Bowe Bergdahl's story. The New York Times reports that Boal conducted a total of 25 hours' worth of interviews with Bergdahl for a movie before choosing to share the story with Serial. Boal tweeted today to express his enthusiasm about the project:
He seems to be a fan of the medium, too:
When the storytelling power of Sarah Koenig and Mark Boal combine, the world listens.
Images: Maury Phillips/Getty