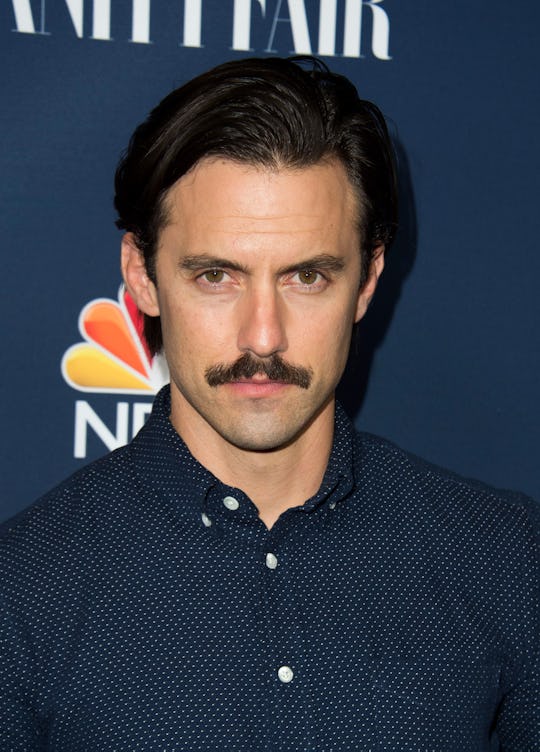 VALERIE MACON/AFP/Getty Images
What 'Gilmore Girls' Revival Episodes Is Jess In? Milo Ventimiglia Is Back As The Bad Boy
(Warning: This post contains spoilers from Episode 3 of the Gilmore Girls revival.) Team Dean, Team Jess, or Team Logan? It's almost the first question out of a true Gilmore Girls fan's mouth when they start talking about the show — more specifically the revival. The idea of all three major boyfriends returning to the series has set fans on high alert. Who would Rory finally choose? Would she choose? If you're a Team Jess viewer, you're probably also wondering what Gilmore Girls revival episode is Jess in? Well, fear not, because he is back in the revival, and he is still as brooding as ever.
We've known for some time that the revival was going to feature all of the major love interests of the past for Rory. Seriously, what kind of revival would this have been if there wasn't a love... square involved? (Just go with it.) Well, from what we know based on how the series ended, I think it's definitely more of a love triangle (sorry, Dean), but still — things have happened before, and they could happen again.
But, back to the matter — the much more important matter, sorry Dean — at hand. Jess.
(I repeat: this post contains spoilers, and if you don't want to know when Jess shows up in Gilmore Girls: A Year in the Life, stop reading now, would you?) In the revival, fans can expect Jess to appear in "Summer", a.k.a., the third episode of the four episode return. Is it later than, say, this Team Jess fan would prefer? Yeah, if I had my way, Jess would have had three spin-offs by now. But, I'll take what I can get.
In the third episode, Jess reunites with Stars Hollow, a town that was, overall, an interesting experience for him. He also reunites with those he loves in Stars Hollow — OK, yes, we get some Rory and Jess time. But, I'm not going to ruin it all for you. Get out there and watch it yourself. Put your leather jacket on, and deface a book, and complain about something trite. Do it for Jess, would ya?